Lisa Sherman
home stager , interior redesigner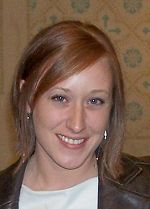 Tiffin, OH
419-448-5604
cstagedesign@gmail.com
Steal the Spotlight!
It is wonderful to have you reading my profile!

My name is Lisa Sherman. I am the sole owner and designer of Center Stage Design in Tiffin, Ohio. I offer Home Staging and Redesign services in the local and surrounding areas.

I am a creative and dedicated professional with a passion for design and real estate. Give me a call now to help you gain the competitive advantage your home needs to steal the spotlight.

I look forward to working with you soon!
Education and Certifications:


ISRP Certified Home Stager

ISRP Certified Interior Redesigner

Master's Degree in Business Administration (MBA)

Bachelor's of Science Degree in Management
Services
Home owners want to sell their homes for the most money and in the quickest time possible. This is where I come in. Let me set the stage for potential buyers to easily envision themselves moving right on in to their new home.

Center Stage Design offers services in Home Staging and Redesign. I cover much of Northwest Ohio including but not limited to Tiffin, Findlay, Sandusky, and Fremont. If you have a location in question, please do not hesitate to call and discuss!

My services begin with a home consultation and progress to full home staging package. Services include but are not limited to decluttering, depersonalizing, redesign, painting, minor repairs, outsourcing of major repairs, furniture placement, accessory selection, etc. I will gladly give my thoughts and recommendations and carry out only what the client desires, deems necessary, or can afford, even if that means the client wished to do the work him/herself.

Center Stage Design offers its services to vacant and occupied homes.

Prices are specific to each house, contract, and terms of consultation.

In this market, home owners need to stand out from the competition to get noticed and make a timely sale. With Center Stage Design your home will steal the spotlight!