Sherry Tate
home stager , interior redesigner , professional organizer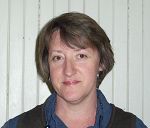 Petawawa, ON
613-687-4891
shegtate@live.ca
Simply Home: Cleaning, Organzing, and Staging Services
Greetings,
I am Sherry and I am a professional homestager, organizer and redesigner. I have spent many years simplifying my home environment and life. As a miliarty spouse of twenty years and mother of three as well as full-time employee I know time is in short supply for all of us. There are many practical and affordable solutions to make your home your castle. I look forward to accompanying you on the journey of your home renewal.
My family and I started off where our first homes were rented and now we own a large, century-old farmhouse. My motto has always been start small, make a plan and set reasonable but rigid timelines. Whether your home is large or small, whether you are renting a bachelor apartment or own a modern mansion your space should be beautiful and reflect your personality. Friends and family have always complimented my home with regards to how inviting, warm and decluttered it is. In addition to having an eye for detail I am a very practical and thrifty individual. I completely understand that everyone has different budgets and styles. Many designers now are proud to say that they reuse and repurpose their vintage finds. This sensible chic style is a brilliant way for everyone to simplify their home. I have a lifetime of experience with assisting others with colour choices, room set-up and overall decorating advice. So, I now wish to extend my talents to you!
Services
I offer confidential home assessment from as small of a job as organizing kitchen cupboards to redesigning a whole home, with competitive pricing.
• Staging to sell?
• Redesigning your kitchen?
• Want to organize your living space?
• Need some advice on how to achieve a specific room style? (modern, shabby chic, country, vintage)
• Having a hard time choosing a paint colour for your bathroom?
I assist you in creating the home you deserve without the hassles of a move. Affordable, efficient and friendly service!