Teresa Nickell
professional organizer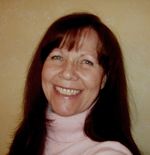 Kennesaw, GA
tess@thesavinggame.com
Saving you time and money in your personal and professional life!
A passion is when I'm working for hours and it seems only a few minutes. That's my life when I'm helping someone find time and money for what really matters to them. I know I've done my job when my client WANTS to walk into his space and WANTS to entertain her friends. Organization gives us what we most value!
I believe that organization is a learned skill for most people. I remember stuffing my clothes under my pillow and stashing the clutter under my bed before company came over when I was a child. My organizational skills got a big head start when I went into the military at the age of 19. I served 3 incredible years and value the experience to this day. I went on to work as an office manager and marketing administrator and, when I got divorced, I started a cleaning business so I could be a better mother to my two small boys. As a single parent, I found balancing my time to be challenging, and looked for ways to organize our things, as well as our time. As my interest in organizing flourished, I began to organize for others, and realized how much these changes really affect peoples' lives. My children are grown now, and I always look forward to helping people live a better life through organizing, as well as teaching money and time saving strategies!
Services
If it can be organized, I can do it! Are you looking for someone to help you coordinate your move from start to finish? Or perhaps you're looking for a more streamlined solution for your office. From something as small as organizing a desk to tackling an entire house, I can help you come up with a solution that fits who you are and how you live or work! Whether you simply need consulting or are looking for someone to be by your side through the process, the outcome will be a more peaceful and productive lifestyle. I guarantee it!