Janell Hemauer
color consultant , home stager , interior decorator , interior redesigner , landscape designer , professional organizer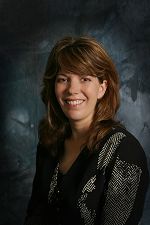 Wausau, WI
715-432-4727
hemauer@charter.net
I have began a career in Residential and Commercial Design to assist property owners and sellers alike to market their property to suit thei
I grew up on a dairy farm here in Central Wisconsin. After graduating from High School I aquired an Associates Degree in Photography from Madison Area Technical College.

I traveled throughout the Southern United States for sometime after college making a living photographing college students for their College Yearbooks.

I then decided to start a cleaning business in Central Wisconsin and still own, help to operate and market this business.

With the photography background and the cleaning business experience I have decided to once again expand on these assests and begin my business in Home Staging and Interior Design.
Services
*Residential and Commercial Interior Design

*Complete Evaluation of Property

*Interior and Exterior Staging

*Color Consultant

*De-Cluttering

*Holiday Decorating

*Redesign

*Professional Organizer

*Insured and Bonded