Terry Pinter
home stager , interior decorator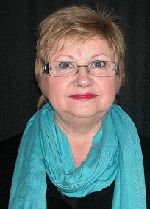 London, ON
519-472-7819
tpinter@rogers.com
Staging equals success!
You need me to help you! Together we will produce a home that buyers will fight over. In the case of redesign you will never want to leave. It is my job to make your home look desirable and saleable. I believe in working closely with clients, using some of their own ideas and introducing my own as well to wow you.
Most of my life has been about design in one way or another. This desire can be learned though in my case I believe it is inherent. Ask some of my family and friends that have solicited my help for redesign projects. Also, over the years I have noticed that people would copy specifics of my personal decor - I find this to be a wonderful form of flattery. At one point I worked in an upscale design centre selling furniture. This was a great place to further my decor lingo and knowledge.

Finally, I have just completed QC Design School whereby my diploma speaks for itself as far as my qualifications go. I learned staging and redesign from the professionals and I am looking forward to designing more wonderful spaces in the future.
Services
My design services vary from minimal coaching to extensive help.

You may be looking for:
~ reorganizing
~ de-cluttering
~ garage sale advice
~ furniture rearranging
~ updates such as painting,wallpapering,flooring
~ new furniture, rugs and drapery purchases
~ consultation

I'm here to assist in making your move/stay easier.
Testimonials
"With Terry's help I managed to sell my house for top dollar! It looked like a bachelor pad before she worked her magic. Thanks so much Terry."
Brandon
"Thanks Terry for helping me through all of my decorating dilemmas. The color of the front door looks fabulous."
Joanne
"I really appreciated your advice on how to rearrange my living room. It is much more useable now. Next I need your help with my master bedroom."
Marilyn