Avril Caesar
professional organizer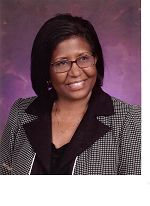 East Orange, NJ
201-723-3756
avril.caesar@verizon.net
Let me clear your clutter!
We work with you one-on-one, to coach you through the organizing process. One step at a time. Rome was not built in a day, and bringing order to disorder takes time.

We'll triage your space, access the scope of work, and take on your organizing projects in a multi session approach so you can experience measured success as you get on track to a more clutter-free enviroment.
Avril Caesar's first career as a practicing dentist taught her how to give empathetic and personal attention to each individual. She learned how to pay attention to details, and to develop rapport with each person sitting in her dental chair.

Avril was introduced to the financial services business in 1984. The nature of the business was paper intensive and highly regulated. It was imperative to have proper paper work, reports, correct applications, record keeping, etc. The experience of being involved in the financial service industry helped her develop her teaching skills working as an Insurance Instructor.

She honed her interpersonal skills by selling electronic products using counselor selling methods.

Becoming a professional organizer is a natural extension of the services she's been providing to the community for more than 20 years. Over the years she has seen firsthand the amount of paper people unintentionally collected. She has developed a simple, systematic way to deal with the clutter and offers support to maintain control after resolving the existing problems. Avril has designated her system TUSK, an acronym for TOSS, UNSURE, SHRED, and KEEP.

Send an e-mail to book Avril for a workshop, or speaking engagement, an organizing appointment, or other service.
Services
Organize your home/office spaces to complement your lifestyle and increase your produtivity.

Implement systems to manage the paper flow into your home and in-box

Archive important documents in digital format that you can store offline.

Telephone Counseling: email photos of the area you want to tackle. We'll book at least one hour to access the situation and develop an Action Plan for you to follow