Ernestine Vega
home stager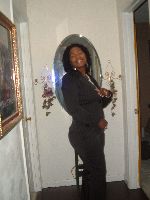 Apex, NC
919-906-0050
ernestinevega2004@yahoo.com
IF YOU HAVE A HOME,AND IT HAS NOT SOLD WITHIN ONE TO THREE MOUTHS,GIVE ERNESTINE AN OPPORTUNITY TO DECORATE(STAGE)YOUR HOME FOR FASTER SALE.
Ernestine's interior staging and design Hello my name is Ernestine and I decorate homes for faster sale. The designer serves as a guide on the journey a client strides to improve their home,business or lifestyle. I create dynamic, flexible living spaces and environments conducive to the client's individual sense of comfort, function and pleasure. I work directly with the client to compose a solution that meets their needs, taste and budget. I transform a "vision" into" reality."
All element of interior design ar orchestrated, from color consultation and wall textures,to furniture sell
selection and placement
Services
Partial decorating or reconfiguration is a available.Transform your home with inspiration for home design ,interior decorating and home improvement . For more information, feel free to cont
act me ernestinevega2004@yahoo.com.



LOOK FORWARD TO WORKING WITH YOU!!!!