Ranee Gilbert
color consultant , home stager , interior decorator , interior redesigner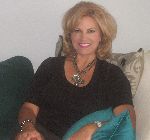 Missouri City, TX
281-660-2643
rgilbert@entouch.net
Our philosophy at Chic Interiors is that every project should reflect the home owners' interest and way of living, with the final product be
Chic Interiors is a professional interior design company. We specialize in residential design and decorating. The designers at Chic Interiors believe that a home should be a reflection of ones own personality; we work endlessly to capture and translate that into a perfect living space for our clients. Ranee, the founder of Chic Interiors said, "We love to create personal spaces that are warm, cozy, and provide shelter from the intensities of life."
Living the dream? Finally! After spending thousands of dollars and years in nursing school, Ranee decided being a nurse was not her passion after all. "I have always had an innate ability to decorate anything…the timing to pursue my dream was not right." Now, Ranee said, "it's time to follow my passion and be the worlds best designer and decorator."
Ranee is now pursuing her education to be a certified interior design and decorating professional. Her plans and goals are big as she plans to increase her client base and continue to grow her interior design business. "My biggest goal is to continue my education and become a certified kitchen designer as well."
Ranee resides in Missouri City Texas with her husband and their three four legged kids.
Services
Chic Interiors offers a wide range of services that include interior redesign, designing and decorating from start to completion, color consultation, custom window treatments, custom bedding, lighting design, and decorative wall painting/covering. Please call us for your free in home consultation!
Testimonials
Chic Interiors has the most talented designers I have had the opportunity to work with. I bought a new home and needed it decorated from start to finish in one week. Ranee flew in and started work immediately. Ranee designed and decorated every room in my home in one week. Her prices are very reasonable and her work is perfection! Great job guys… Tina Cooley Terry Mississippi
Ranee, Thank you so much for all you have done to our home. Ken and I just love everything! We couldn't imagine it being any other way. You listened to our needs and desires and incorporated them into a beautiful space. We will for sure call on you when we are ready to start another project. Thanks Ranee! Suzie Forbes Houston Texas 281-229-5634
Angie's List readers: I wanted to write about a great experience. I hired Ranee at Chic Interiors to redesign my master bedroom and bath. We were on a very tight budget and time line. We wanted the project finished before the Holidays because we were going to host Thanksgiving at our home this year. I was a little skeptical since I had never used an interior designer before. Well….saying these gals are fabulous would be an understatement! Ranee was so wonderful and fun to work with. She stayed within our budget and made our bedroom and bathroom an absolute beautiful, romantic room. We just love it….. Ranee and her team are very professional and conscience about pleasing their clients. I highly recommend them!! Sincerely, Pam Cruise Sugar Land, Texas