Crystal Lauteri
professional organizer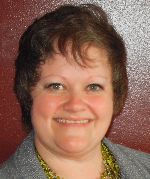 West Newton, PA
724-552-6738
lauteri6@msn.com
CLEAR ORGANIZING CONCEPTS where to go to declutter and get organized
My name is Crystal Lauteri and I love to get organized. Its the one thing that I have always enjoyed doing and I do it well. I decided to get my Professional Organizing certification this year so that I could have my own business doing what I love, but I have been doing this for years helping friends and family. My approach to business is that if I can help you I will and together we can get the job done. So I am here at you disposal to make your life run smoother by being organized and clutter free.
Services
What we offer you are many different levels of organizing from one room to whole house organizing. If you have a office that is getting the better of you or basement that would make a great game room but there is just too much clutter. Then give us a call. If you can never find an outfit that matches because your closet is overflowing or the right spice for what you are cooking because your kitchen is not set up for ease of use. Then we are the ones for you.
Our prices are $50 for the initial consultation (non-refundable). This is when you tell me what you need and want out of you space. Then I go and make a plan for you to approve. Then we get to work usually together but always with your approval.
We charge $65/hr with the time frame set ahead of time.
We also offer whole house clean outs with the price being set according to the job.
Thank you for your consideration.