Trish Rissone
home stager, interior redesigner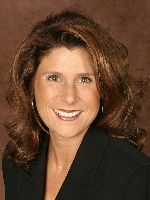 Webster, NY
585-233-0404
trish.rissone@gmail.com
Confused about your furniture layout? Bachelor needing a woman's touch? Want your home staged in order sell?
I am a woman who loves "thinking out of the box". Regardless if that relates to how to stage your home for a sale or thoughts I might have on how to rearrange the furniture in your home.

Hello, my name is Trish Rissone and I have a warm, friendly, rustic, intimate flare to my design technique.
In addition to my passion for interior redesign and home staging, I have spent the past 17 years in the field of corporate real estate. I received my Bachelors degree in Real Estate from The Pennsylvania State University in 1993. One of my proudest honors was to have the opportunity to a part of the design / build of a new corporate headquarters for my company. Post completion our building was noticed by a film production company and can been seen in the movie The Company Men (2011) starring Ben Affleck, Tommy Lee Jones and Kevin Costner, directed by John Wells. (Watch for my name in the credits!!)

Outside of my career, I sit on the board of directors for ABW (Alternatives for Battered Women), I have been a Silpada representative for over 5 years, and I am a landlord. I am the proud recipient of the Rochester Business Journal Forty under 40 Award; the Rochester NY, Top 25 Up and Coming Business Women Award and the NAIOP Emerging Leaders Award.

In my personal life, I am married to a wonderful man and happily enjoy co-raising my three step-sons. Every "guys" trip my husband would come home to a "new" house, and every other weekend my step-sons would enjoy the "where's Waldo game" of trying to figure out what I changed in our home while they were gone!

To quote my husband "did you just buy that?" ...my reply "nope, it just use to be in another room!!"
Services
Let me show you that I am a well rounded, client focused, professional designer who can help you with your redesign and staging needs.

Contact me, I would love discuss how I can help you market your home for sale or obtain a fresh functional new look.
Testimonials
I am a housewife and work out of my home. I love to change my decors throughout my home a lot but there are times that I feel my vision and decor are so over used that a fresh new appearance and understanding of different placement would be met by a professional designer, Trish Rissone was that for me. She brought fresh ideas and descriptions of why certain items should be placed in different scenes, thisI didnt see on my own. I was not only pleased but felt educated. Trish has a natural eye for decorating, a gift that will benefit others like me. I am a big fan and promoter!
Christina VanderBrook, Webster NY