Christine Mailloux
interior decorator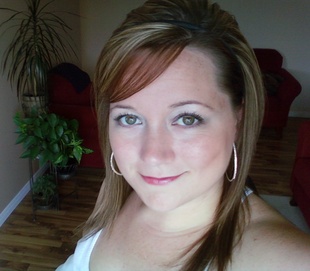 Echo Bay, ON
705-248-2605
cphillips20@hotmail.com
It's your home...let it tell your story
"It's the space where you unwind at the end of a long day, a space where the warm glow from the fireplace calms you, where you tell bedtime stories and prepare family meals, where holiday memories are made. It's a space where you can be exactly who you are. A space designed uniquely for you. This space is your home, let it tell your story."
Christine is a passionate designer committed to helping clients affordably refresh, renew and redesign their home. The design experience is provided in a way that will inform, inspire, and assist people through the process of transforming their home to become a unique and personalized expression of who they are and add to their enjoyment of that interior space.

Christine studied Business at Cambrian College and has worked in the financial industry. She has since then dedicated her time and efforts to becoming an Interior Decorator after much encouragement from family and friends to share what they call her natural talents. She's glad they did. Growing up she learned many valuable life skills and was taught to work hard, always be kind to others and always do your best. Independence was instilled in her at a young age. She grew up very quickly and learned that life is what you make it. She intends to make it a success!

She worked at Plaza Home Decorating in Sault Ste. Marie providing consultations to customers. Whether it was helping them choose a wall colour, a new wallpaper or new floor covering she was glad to help. It wasn't long before she established a good rapport with her customers and enjoys working with clients to help them see the hidden potential in their homes.

She moved into her first house when she was seventeen. It was a large two-storey farm house which overlooked fields of farmland and had breathtaking country scenic views. Of all the places she has lived, this has and will remain her favourite house of all times. The farmhouse was quite old and needed updating. She knew that even with little money to spare she could breathe new life into the tired and dated space. She had never decorated before nor had she ever painted. She was grateful that her mother in law taught her how and It wasn't long before the entire house was painted. Seeing the instant gratification that came from paint alone was exciting. Family and friends who frequented the home were amazed at the changes. Living in that farm house taught her a lot about the person she wanted to be and has since become.

From that moment on her passion grew and she walks into new spaces seeing the beauty within. " Some people have difficulty imagining what a space can look like. I love that I can walk into a room and see what it can be." She has since then owned and decorated three homes and looks forward to working on many more projects and helping others to tell their stories.
Services
~ Interior Decorating & Design Consultations
~ Interior Layouts/Floor plans
~ Colour Consultations
~ Strategic placement of existing furniture, lighting, accessories and artwork
~ Determining the best traffic flow and sense of balance
~ Creating a focal point