Christina Nixdorf
home stager, interior redesigner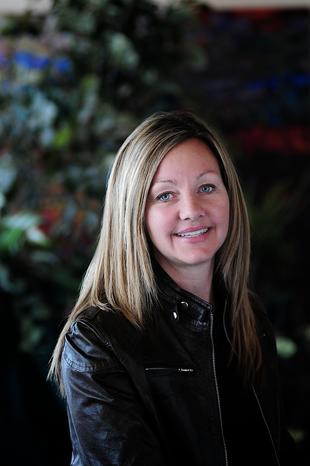 Calgary, AB
403-703-1480
cnixdorf@shaw.ca
Bringing Out The Best In Your Home
Christina Nixdorf is a stager and re-designer. Christina's many years of industry experience, understanding of client needs, confidence and attention to detail combine to make every project, big or small, a job well done.
Christina's background in retail sales, furniture and textiles has helped her develop a strong design foundation.
She is a graduate of Quality of Course Home Staging and ReDesign Program, as well as several other staging and design courses.
Christina has many years of staging and design experience. Meeting and working with new clients is a great motivation for her, and she approaches each new project with enthusiasm and dedication.
Services
Our aim is to transform your property into a highly marketable product to compete and perform in the Real Estate Market. We will be Bringing Out The Best In Your Home!

Home Evaluation

This is the first step in preparing your home for the competitive Real Estate Market. It will give you an understanding of what needs to be done to create the best possible showing condition of your home.
The Home Evaluation consists of a thorough assessment of your property, a room by room walk through to discuss the strengths as well as concerns of each area in the home. We will discuss ideas and solutions about de-cluttering, organizing, de-personalizing, accessorizing, repairs, furniture placement, and space solutions. This will take approximately two hours. From this visit, we will compile a comprehensive report outlining our recommendations.
The home owner can then choose to take on the work themselves, or opt for the hassle free alternative of letting us do the work for them.

Vacant Property Staging

Vacant properties can be puzzling for prospective buyers. They have difficulty visualizing if their furniture would fit into the space, and how it would look. Most spaces look smaller without furniture in them. We can transform your vacant property into an inviting space that will create a lasting first impression that buyers will want. Our designers will prepare a detailed plan of all the furniture, art and accessories that are needed to complete the space and then execute this plan with our rental program to bring the space to life, allowing the buyer to visualize the space as their own.

This service includes:
• Planning
• Creative design
• Delivery of furniture, art, and accessories
• Set up and staging
• De-staging upon selling


Occupied Property Staging

Occupied properties can often look too "lived in", preventing prospective buyers from seeing themselves in the space. In this situation we will help the home owner edit and de-personalize, allowing the home to appeal to a wide range of potential buyers. We will work with your existing furnishings to their best advantage, then enhance the property with additional furnishings, accessories and artwork through our rental program.

This service includes:
• Planning
• Editing and re-purposing
• Creative design
• Delivery of furniture, art, and accessories
• Set up and staging
• De-staging upon selling

Re-Design

We offer a re-design service to help you get your home the way you have always dreamed of. Expert advice on color choices, furniture selection, accessories and art will make your home a stylish, functional and comfortable reflection of you. We can source, shop and install all the special pieces to bring out the highlights of your home. We can even help set up a new space to be move-in ready when you arrive.



We love what we do, and it shows! We put care and consideration into every project, and our services include everything you need to make your home stand out from the crowd, bringing a quick sale for a maximum selling price. We really do Bring Out The Best In Your Home!