Melissa Roberts
professional organizer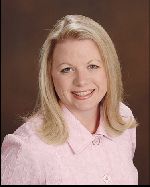 Lakeland, FL
863-838-9976
melissarobertscpo@gmail.com
Are you stressed and overburdened? Store up your treasures in heaven! Let us organize your life on Earth!
Is your life too hectic, stressed, and cluttered? Are you in need of someone to assist you in organizing it? Then, I would like to meet you! As a Professional Organizer, I would like to help you organize your special keepsakes and put your life in order. I can organize your home or office, and I specialize in families who deal with asthma and allergies. What is my personal philosophy for clients of all ages? A healthy, organized life is a happy life!
Extended Biography

My name is Melissa Roberts, and I live in central Florida. Prior to becoming a Professional Organizer, I was an elementary school teacher with an emphasis in math. I later became a homemaker when my children were born. For the last nine years, I have been learning about the issues of asthma and allergies. My husband and children all suffer from these ailments, and I have been researching ways of making their lives easier. Professional Organization seemed like a natural way to continue what I have learned, by helping others reduce the clutter and allergens that take over their homes. Organizing my own home, and my husband's office, has given me a desire to assist others in improving their lives.
Services
Services Provided

De-cluttering
Floor and Space Planning
Organizing Each Room
Specializing in a Healthy Environment