Bonnie Ritchie
interior decorator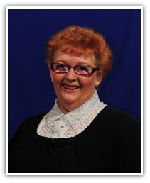 Perth, ON
bonnie@blairandson.com
I have worked as a Design Consultant at Blair & Son Home Furnishings for the past 10 years.
My inspiration for design comes from my love of beautiful colours and fabrics which create a special look for each individual client.
When I am working with a client, I truly listen to their individual needs and desires. The home and the room are all about them, not about me.
I am very comfortable travelling within a 100 km radius to help create that special room for you.
I am in the process of completing my Interior Decorating Designation at QC Design School, and I loved every second.
I look forward to working with you!
Testimonials
Bonnie was fabulous! She opened the store early on a Sunday morning so that we could select our furniture, buy it, then get onto the rest of our the busy day. We really appreciated that ... and her coffee too! Thank You
Scott & Sue
It was such a wonderful experience shopping at Blair & Son Home Furnishing. In this day and age its such a rare find. It was especially wonderful to work with Bonnie Ritchie. Such a wonderful lady! All in all a pleasent experience.
Gloria
We found Bonnie to be the nicest, knowledgeable design consultant we have ever dealt with. No pressure meant a lot! Blair & Son are privileged to have her on their staff. We love our furniture!
Kevin & Catherine