Shakirah Fayson
interior decorator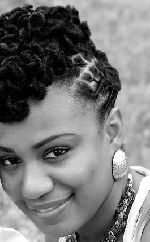 Washington, DC
301-655-9137
shakirah.mcalpine@yahoo.com
Royalty Designs LLC.
The pathway to your palace!
Hello future clients! I am Shakirah Fayson and I founder of Royalty Designs LLC. My company has over 15 years of experience in the design and construction industry. I thoroughly enjoy designing beautiful spaces and creating peaceful atmospheres for clients to appreciate and relish!
I am 22 years old. I founded Royalty Designs LLC in August 2011. I obtained a B.A in Business Management with a minor in Entrepreneurship from Lincoln University. Currently I am enrolled in the QC School of Design licensing program expected to be completed by summer 2012. I have designed and re-designed everything from single family homes, rental properties, and office spaces, all over the Metropolitan area. I have a deep rooted passion for the ARTS with Interior Design being my first love.
Services
Royalty Designs is a proposed full-service interior design company that offers comprehensive interior design services and products for homes and offices in and around the DMV area. Here at royalty we offer a series of packages that allows clients to design a number of rooms at a reasonable price. We design every place that can be found in the interior of a home such as bedrooms, kitchens, family rooms, basements, bathrooms, etc. We specialize in meeting our clients desires and mastering their vision by envoking both traditional and contemporary styles. We do everything from lighting, painting, window treatments, and full furnishings to decoupaging and accessorizing. We also offer cleaning services through a sister franchise. Whatever you need, Royalty has it! We have a construction team that can build or rebuild anything our clients desire. Through experience, creativity, a heart for our clients vision ,and an eye for color and style, Royalty is truly the pathway to your palace.
Testimonials
Working with Shakirah was truly a pleasure. Her creativity is beyond measure and her eye for color is wonderful. When I first bought my office spaces business was so blessed and booming that I wanted to transform three of my office spaces into a mini apartment. I hardly had time to leave work, go home, and come right back in. Shakirah was able to transform my commercial spaces into beautiful comfortable living spaces in only 3weeks. I love my new apartment! It is so me. She really captured my personality and style. She even constructed my a walk- in closet, kitchenette, and prayer room. I absolutely love it, and now that I dont have to leave, I dont!
Debra McAlpine