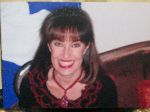 McKinney, TX
214-415-3396
tiffany.dres@att.net
A Super Sale? Stage It Well!
I am Tiffany Dres, a Home Stager. I have always had a passion for design and well-mainained homes. I believe staging is crucial in todays market because there are so many options for buyers to choose from. Your home needs to be different. Buyers are very move-in ready, and will proceed to the next home for sale if they don't like what they see in yours.
Statistics from the National Association of Realtors show that only 10% of buyers can see past how a home is furnished and visualize themselves in an unstaged house. It's just natural for people to react to color and another's furnishings.
I graduated from Texas Christian University (T.C.U.) in 1991 with a degree in Home Economics/Fashion Merchandising and a minor in Business Education. I worked as a full-time Design Consultant for Drees Custom Homes in their Design Center, assisting homebuyers in choosing their color selections for the exterior and interior of their new homes.
I had the priviledge to help alot of great people, and was asked on occasion if I would help them design their homes after they closed, and moved in. I loved free-lancing, and helping my clients with furniture selection/arrangement, placing accessories, arranging bookshelves, etc. I have always enjoyed working with people to acheive the "model home" look so many desire.
Working with a realtor to find our family a larger home, I have toured numerous homes for sale that don't show well, and was amazed how quickly I wanted to see the next house for sale. The realtor told me I have an eye for design, and asked me to stage a property that she had listed for six months in Wiley, Texas with no offers. After I staged it, it sold in nine days. I received so much satisfaction in making the homeowner and realtor so happy, that I wanted to begin a career in staging.
Services
Want A Super Sale? Stage It Well!

If a client needs help with staging their home, I first will do a simple consultation, which involves me coming over to their home, reviewing the interior and exterior with them, and then writing a report which gives them advice on what would need to be done to make their home more attractive to purchasers. Most people like their home just as it is. But, the overall idea of staging is to give your home a less personal feel so that buyers can see themselves as the new homeowners. I clean up clients homes, redesign rooms and create curb appeal. I know what buyers want and I can help them sell their home faster and for more money.
My service areas include McKinney, Allen, Fairview, Frisco, Plano and Prosper.
Please feel free to e-mail me at
tiffany.dres@att.net for a quotation of my fees, along with a brochure of exactly what I offer.


A Super Sale? Stage It Well!