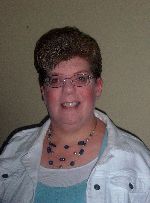 Blaine, MN
763-273-3145
brendawork64@yahoo.com
Stylish staging for everyones budget. Everyone should be able to have their home staged.

Hi I'm Brenda Spicer I live in Minneapolis MN and I stage homes. As my sister said staging is right up my alley. My style is mostly casual with a touch of country. I have a passion for in style décor and while I would stage any home I love a challenge and really love to help people sell their homes with staging who otherwise couldn't afford it.
Growing up in the Midwest I have a do it yourself attitude. My father was a carpenter and my mother can sew anything. So I learned a lot from them and started doing my own wood crafts and sewing for myself. My background of design is decorating and staging my own home and staging a friend's home. I have decided to make my passion for design into a career, and enrolled in QC Design School. Now I hope to have a successful career in staging, and helping people with their homes, before they sell it and hopefully help them design their new homes.
Services
It's becoming no secret that staged homes sell faster and for more money than unstaged homes. How would you like to save even more money! You can stage your home yourself, and I can help!

Step 1
You take as many picture as you want of the rooms you want to be stage(stand in corner fo each room & take pictures & take many close ups of household items also) Email them to me with your payment of fitty dollars. This pays for the whole house. If you would like to tell me how much you have for your staging budget I can work within it.

Step 2
Just give me four business days and I will send you detailed advice on exactly what to do and exactly how to do it colors, floor plans, etc.

Step 3
You take as much time as you want to stage your home, and call me anytime with questions @ (763)273-3145
Thankyou for your interest