Jennifer Dawson-Bent
home stager, professional organizer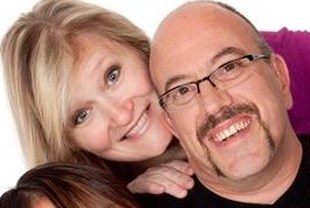 Kanata, ON
613-599-4141
adventuresinorganizing@gmail.com
Can you find anything in your home or office in 5 minutes or less? We can help!
"Lose Clutter - Gain Clarity"
I do not live a quiet relaxing life, my life is extremely busy, just like yours!

I am a mom to three amazing teenage daughters. Each daughter has their own unique personality and ways of contribution to the chaos. On top of being a Mom to three girls, I am a wife of 29 years, and home daycare provider for almost 25 years.
Throw into that the fact that I am a Certified Professional Organizer as well as a Certified Home Stager and I am sure you can guess that there has always been a lot of action on the home front.
I was not born organized; it is a skill that I have slowly, acquired and adapted to my life. It is a skill that I now share with others, either through one-on-one client services or conducting workshops for groups.

My love of organizing began in my twenties when I had a small home decorating business. I was wallpapering a home and the owner asked me if I could organize their basement. Without really thinking it through I thought, "How hard can it be"? Then I went downstairs! I swallowed hard, grabbed a shovel (yes a shovel), a broom, and a lot of garbage bags and went to town.

The feeling of accomplishment when that room was complete was nothing like I had felt before.

I have seen much worse since then but it is all part of the organizing challenge. Now, as a QC Design school Professional Organizer graduate (AIOP) and a member of Professional Organizers in Canada (POC) I am truly equipped to deal with the variety of issues that face many of my clients today. The peacefulness that befalls a freshly organized room is an amazing thing to behold.

Please feel free to contact me with any questions you might have about Adventures in Organizing services.
Services
My greatest love when it comes to organizing is assisting the elderly in downsizing and preparing their homes for the next step. As a certified Senior Move Manager (cSMM), Jennifer can work with seniors in prioritizing and streamlining belongings ensuring that this transition to a smaller home or retirement living centre is as smooth as possible. We will even take care of the arrangements with the movers, and coordinating service changes for our clients should they require. This process is about reassuring our clients that they are moving towards something new and positive - a gain rather than a loss.

Once the process of downsizing or "rightsizing" begins, we then can assist our clients in preparing their homes for sale using our ASPD certified Staging services to make their homes as appealing as possible in today's market. Adventures in Organizing maximizes the positives in our client's homes, thus maximizing sales and minimizing days on the market.

The other part home organizing that I love is helping busy families declutter, build systems into their lives to spend the most amount of family time together as possible. No one wants to waste the entire weekend cleaning their homes! I will customize tools and processes for each client ensuring time, money, and space in each family is maximized to it's fullest.

Clients can also join my virtual organizing class offered at www.LVSonline.com called "Organize Your Life" where in 6 weeks we will work together to get your life in order! One day workshops are also available in the Ottawa area - check the calendar on my website for upcoming times and locations.

We serve families in the Kanata, Nepean, Stittsville and Richmond areas.