Chelsea Hanson
professional organizer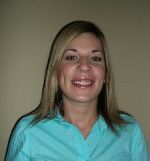 Calgary, AB
403-383-4222
Chelseahanson@hotmail.com
"Don't Agonize, I'll Get You Organized!"
My name is Chelsea Hanson and I am a Professional Organizer in the Calgary Area. Although I am new to this industry, I can assure you I am definitely no stranger to organizing! I am professional and friendly. I will listen to your needs and work with you to achieve your goal of a peaceful, organized space.
I have lived in Calgary my whole life. Ever since I was young, I've had a tendency to be clean and organized. (When I was five or six, I would fold all my dirty laundry that was in the laundry hamper!)I have helped many friends and family get control of there clutter whether it is to make moving day easier, or their closet is splitting at the seams.
I recently completed the QC Design School program for Professional Organizing, and am eager to help declutter your life.
Services
My services include, but are not limited to:

- organizing paperwork and bills in the office area.
- getting that kitchen in a less chaotic manner, so you can get that meal on the table faster.
- tidying up your basement so you can have that workout area or kids play area you've been hoping for.
- getting the garage organized and clutter free, so you spend less time searching for a tool, and more time working on your project.
- anything else you can think of that needs organizing or decluttering.

"When your space is clutter-free, so is your mind."

I live in Calgary as mentioned before. I am willing to help you in Calgary, Airdrie, Cochrane, Okotoks, and other surrounding areas.

Thanks for taking the time to look. By doing so you are one step closer to a less chaotic home or office. I look forward to hearing from you!