Janet Worrell
color consultant , home stager , professional organizer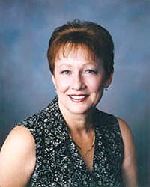 Jacksonville, IL
217-473-7956
janetw@worrell-leka.com
Worrell-Leka Home Staging. Sell your home with confidence. Stage your home for beauty.
Hello, I'm Jan Worrell. I have worked in the real estate business for 10 years. I have sold many homes and now have decided to help people stage their home for selling and for personal appearance. Selling your home with confidence. By putting your best staged home on the market knowing you have decluttered, cleaned, accent focal points, color and room styles. Be assured your home has been staged properly for the best sale ever or for your own personal appearance.

Doing so is putting money in your pocket.
I have worked in the real estate business for 10 years. Both selling and purchasing homes for my clients. It has appeared to me that home staging is the most important part of getting ready for a sale. However, many people don't realize the potential of home staging. That decluttering, cleaning, and staging a room to show its full potential. Highlight the focal points and show what your home has to offer.
Services
I will provide home staging and design. Designing also inculdes curb appear. We will discuss all aspects of your home to sell for top dollar. Wanting to improve the appearance of your home, I can help with that also. Bring out the best color and accent your focal points, for the most beautiful home. A few minutes of staging can be very helpful to bring your home to its full potential.