Lynne Russell
home stager , interior decorator , interior redesigner , professional organizer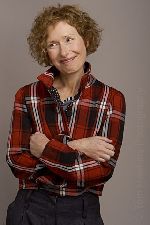 Vancouver, BC
604-837-9362
studiol@telus.net
Studio L - function, beauty and simplicity
The range of services I offer are home stager, re-decorator, interior re-designer and professional organizer. I have a long standing interest in interior design. It is a field with enormous possibilities and opportunities to be creative and to help others see practical potential, beauty and simplicity in the spaces they live. While I am based in Vancouver, I work throughout the Lower Mainland.
I come from an academic background in comparative literature, music and education. I taught as a teacher librarian for 20 years and I am now pursuing my other passion in interior re-design. Throughout the years, my friends and family have asked me for advice in creating warm and functional spaces they want to spend time in. I have always been deeply interested in how the spaces around us allow for potential feelings of deep happiness and contentment. Examining what brings people together and makes us feel alive in the spaces where we live.
Services
As a professional, I work hard and listen carefully to the client's design needs and tailor the space to meet those needs whether this is to stage, re-design or re-decorate. The needs may be de-cluttering and rearranging of existing furniture and accessories to updating lighting, accessories, painting and repairs. I look at the basics of structure, function and layout and then the economic realities and the human needs are carefully considered.