Irma Pinero
color consultant , home stager , interior redesigner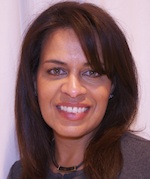 Gotha, FL
321-354-4984
irma@stagingforsales.com
Home Design With A Buyers Perspective In Mind!
Hello, my name is Irma Pinero. I am a Professional Home Stager and Interior Redesigner. My personal approach to design is simple and efficient design that will get you more traffic and sell your home faster and for more money.
Over the years, I have moved several times and have enjoyed the challenge of preparing my homes for sale. My interest in home staging grew from there as I saw the rewards of my work.

When we decided to place our first home for sale, we found a great real estate agent who met with us to discuss the process. She came to see the home and placed the "For Sale" sign in the front lawn. From the minute she walked in the house, she was so impressed with the home staging. Needless to say, our house was a hit with home buyers even though there were still building brand new construction in the neighborhood.

Our second home sold in less that one day! We showed the house at 2 p.m. on a Saturday afternoon, and had a fantastic offer by 9 a.m. on Sunday for well over asking price! The home buyers loved the house immediately.

Starting a career in home staging seemed to be the next logical progression for me. There's nothing better than doing what you love and using your passion to help others get the most of what they own!
Services
My goal is to get your home to sell faster and for top dollar by appealing to the broadest audience possible.

I offer a variety of staging services, depending on your circumstances, time and budget. Whether you chose to have your home home fully staged, get some tips to tackle the projects yourself or a combination of both, I will provide you with an initial consultation that will give you a room-by-room action evaluation including a full curb appeal check.

The Initial Consultation provides:

Two hours of a thorough evaluation of your home
An objective and honest approach from a home buyers perspective
Color consultation
A budget plan for minor upgrades and repairs
Coordination of sub-contractors such as painters, landscapers, handymen, and furniture rental

In addition, our Home Staging Services include:

Interior Redesign using the client's furniture
Personal Shopping including the selection and purchase of staging accessories such as art, decorative pieces, etc.
Furniture Rental Coordination (selection, delivery and staging of all rental furniture)
Digital photos (before and after photos)