Sheila Kiechlin
interior decorator , professional organizer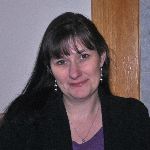 Lafayette, CO
720-530-3182
cutoutthechaos@acn.net
Have a Happy Home!!
My mission is to assist individuals and families eliminate stress, save money and time, allowing them to have more time for enjoyment by teaching organizational strategies, developing and creating solutions, decluttering and optimizing space for their homes and lives.
My family moved to Colorado in 1998. We love it here!
I have twin girls and a boy; one of my daughters is disabled inspiring my unique organization of our home. I have learned so much from all of my children.

I have been a lifelong organizer but now that my children are older, I have decided it is time to help others organize their homes and lives. I have a BA in Liberal Studies from Marymount University with concentrations in Art History and Business, an associate diploma in Interior Design from Rhodec International and am a certified professional organizer from QCDesign. I am also a Certified Nursing Assistant.

I am an active volunteer in my community. Over the past ten years, I have been co-chair of Special Education Advisor Committee to our local school district, President of the Spina Bifida Association of Colorado, a member of the Public Art Committee, chair of the Lafayette Cultural Art Commission, co-chair of Kids' Park of Lafayette (an accessible playground at Lafayette Elementary School), developed and am teaching a photography club for fourth and fifth graders and am a guest services volunteer at the Denver Museum of Art.

I truly believe that an organized home is a less stressful and happier place to live. I look forward to working with you to achieve that goal.
Services
Do you find that you have little time to do activities that you enjoy? Are you often running late, hurrying the kids out the door? Can you find what you are looking for quickly? Are there piles of mail, newspapers or magazines covering your desk or counter tops?

Everyone needs help sometimes. I can help you cut the chaos out of your life. I begin with a free consultation where we assess your needs. I then come up with what services will help you achieve your goals best and a plan tailored to your lifestyle and budget. I provide ideas, information, hands-on help, solutions and systems to regain control over your time and space.

The organizational process can be challenging, but my mission is to help you save money and time, reduce stress, and teach you organizational strategies. All of this will make you more capable, more confident and happier.

I can help you declutter, purge, categorize belongings, determine placement of belongings, delegate, sort and organize paper or electronic files, paper flow systems, goal planning/priorities, time management, space planning, education of education process in any room in your home from kitchen to garage and every room in between. Every plan is tailored to the lifestyle of the individual(s) in the home but I also can help think "outside the box" for solutions for people with disabilities. I have personal experience coming up with these kinds of solutions.
Testimonials
My office was a dumping ground for almost any piece of paper that has entered my house in the last 12 years. When Sheila walked in the door to my office she didn't laugh, judge or call it hopeless. With a smile she said let's get started! ...to recap, Sheila taught me to sort or declutter, developed a paperflow paper flow system, developed a notebook for daily needs, and developed a streamline filing system, created storage system. Her knowlegde for the process was priceless. My office is much more enjoyable and less stressful to be in now. Lorie Roch, Lafayette