Susan Quinn
professional organizer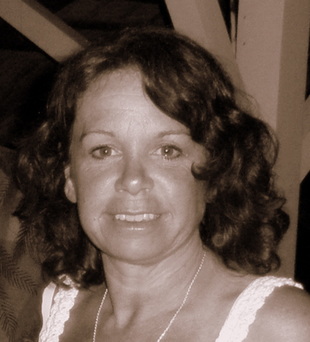 Keswick, ON
902-252-2042
squinnsolutions@gmail.ca
The Power of Control!
Would you like to spend more time with your family and friends?
Do you feel overwhelmed by the clutter in your life?

Hello, my name is Susan and I am addicted to organizing and to the simplicity it offers.
An organized living room, home office or garage can make a huge difference in the harmony of your life and bring the "positive" energy back to your home.

For some people organizing is not an easy task. Let me help you transform your home or business into a harmonious and efficient space. By straightening, and sorting your items, making the most of all storage area's, I can help you transform your home or workplace into a clutter-free zone that will be sure to put a smile on your face.
For over 22 years I have been an Accountant for several companies large and small.
Five years ago I decided to join the organizing team at my place of work. My employer had adopted the 5S method, founded by Toyota, as their organizing template and I quickly saw how much money and time could be saved when employees alike or their managers could find what they were looking for in 2 minutes or less.

After seeing the potential I decided to take it a step further and get my Professional Organizing diploma through QC Design School. In 2011 I joined the Professional Organizers of Canada and have never looked back.
Services
Professional Organizing and Space Planning Consultant:

Home Offices
Kitchens
Living / Dining rooms
Closets
Garages
Testimonials
I started up my own business a few years ago and found I did not have a lot of time to organize my paper or computer files, making it challenging to find things. Susan came into my home with a plan, we tossed unnecessary papers, set up a bill paying area, color coded my paper files , and removed all clutter from my desk top and the floor. I was able to actually work at my desk again and find paperwork in only a few minutes, saving time and therefore allowing me to focus on growing my business. I would highly recommend Susan, she is worth every penny.
Janice S, Newmarket
In working with Susan, I have found her to be a punctual and reliable professional, as well as a pleasure to work with. She provided me with many practical idea's to improve organization in my home office which has made it easier for me to get things done. Don't waste any more time, call Susan now, I guarantee you will feel calmer and happier.
Cathy L., Aurora
My husband was continually looking for tools in the garage when doing a project as they were never put back in the same place twice. Susan came to my home , assessed the situation and then forwarded me a list full of idea's along with and estimated time to complete the job. She was very professional and we got the job done in less than the estimated time. I would not hesitate to recommend Susan's services to anyone.
Sandra D, Barrie