Jessica Brunetti
interior decorator , professional organizer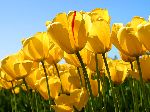 Florence, SC
843-697-1073
jbrunetti2005@yahoo.com
Designing your space to reach its full potential.
Welcome to Brunetti Designs! Our company's desire is to create a space that reflects our client's lifestyle and personality.
Tired of coming home to an environment that is drab and depressing? Need help turning your room into a space you are excited to be in?
Brunetti Designs is just the answer! We offer professional design, organization and color theory that can translate your home from drab and depressing to relaxed and comfortable.
"Carpe diem, quam minimum credula postero."
"Seize the day, trusting as little to tomorrow as possible." -Horace
Services
*Organization is key to a stress-free life.

Feeling overwhelmed and lost no longer has to be an issue. I will meet with you to evaluate the area needing to be organized, and implement a plan to bring peace and comfort to your life.

*Professionalism is the Cornerston to Performance

Interior Design is about communicating who you are through the space you live in. It is my job to get to know you as an individual so that I can reflect your style and create the room you long for. There are several aspects to decorating which I will discuss with you in order to get the most out of your living space. From furniture layout to color schemes, textures and patterns, we will cover every aspect of design and decor in order to give your home the feel you've always wanted.

Contact me today for your free consultation.