Chantal Hospodar
home stager , interior redesigner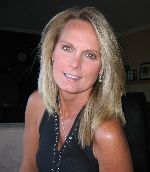 Ottawa, ON
613-277-5165
chospodar@rogers.com
"The way you live in your home and the way you sell it are two completely different imaginings".


Chantal Hospodar
Is an Accredited Internaional Staging & ReDesign Professional(ISRP) that will stage your home to sell quickly and for more money. Combining her natural talent for interior design & her 15 yrs. of Construction & Property Management experience, she can help you with any of your design needs.
Home Staging is a great opportunity to build equity on your house. Home Staging is when a designer works with their team for a client on their budget to turn their house into an inviting bright interior and exterior designed home. This allows potential home buyers to see themselves living in it, in turn making an offer.
COMPANY IS Pure Serenity Interiors-Staging & ReDesign

It's imperative for me when staging a home that the prospective buyer walks into the home/unit, and feel relaxed, at home and surrounded by design and style that reflects sophistication, attention to detail and elegance. This has proven to be the core of my business today. Attention to detail, style, elegance and service, service, service.

The client & their agent our paramount with me and I strive on a daily basis to give them my undivided attention and to be of service in any way I can to insure a positive outcome in the sale of a property.

Which in the end, is getting the highest dollar on the sale of the property in an efficient and timeless manner at a reasonable competitive price.
Services
Services For Home Owners:

1. ON-SITE CONSULTATIONS (Cost:$130 1½ hr.)
* It all starts with approximately 1 ½ on-site consultation.
We use our "Home Evaluation Handbook" and walk through the homes interior as well out the exterior filling it out so we can provide you with a very detailed report as to what you need to do in order to have your home ready for potential buyers. You can then decide whether to do the work yourself or decide to utilize our professional services to implement and co-ordinate the work to be done in a timely manner.

We will look through your entire house and identify all weaknesses and areas of concern that will slow down the buying process. We will identify what priorities need to be addressed so your home will be presented and displayed to its best possible potential! ~ This will get it sold faster and for more money!
** We will suggest solutions, suppliers and products that will work for your particular home.

2. STAGING
We can spend as little as a few hours or a full day in your home working with you to get your home ready for the photographer or for your first showing. We will determine what items are creating overcrowding and we can reorganized the space to make best use of the rooms focal points and axis so as to capitalize on the pleasing & eye-catching architectural features of the rooms.

When the years of clutter "which one overlooks" are removed, your home will be left with an impression of a spotless, airy, bright and captivating space. This will allow the prospective buyers to see themselves living in your space. Clutter can make a house look small, dirty, untidy and unmanageable which emphasis a sense of – little storage space.

If your house is empty or lacking in furnishings or updated accessories, we can "stage" your property to create a warm, pristine and comfortable home with rental furnishings (extra rental fees apply).

We will make certain the rooms show to their best potential, by doing a walk-through and checking for what needs to be taken care of in regards to (minor house repairs, upgrades etc.).

PACKAGES
* All furniture/accessories rentals & trades people ie:painters/trades are extra to contract.

Express Staging
3 hour Staging $300.00
* We can do a variety of things just in a few hours. We will set up the key rooms; this includes family/living room, dinning room, kitchen & bathrooms. We will use clients existing furniture & accessories to enhance the space & make it more appealing to the potential buyer. Many clients are surprised @ how a room can be transformed in just a few hours with a professional touch. *There is a small rental fee for inventory brought in
(accessories & small accent pieces) used.


Standard Staging
5 hour (½ Day Rate) $650.00
This popular package is where we set up the key rooms in the home with rented furniture and accessories
This includes the family room, living room, dining room, and master bedroom and also accessories the kitchen & bathrooms. We showcase the home by spotlighting & drawing attention to the rooms that makes strongest impression to the buyers.
This includes; Staging, set up the placement of furniture & accessories in the rooms, inventory selection, delivery and assembly (if required) and future pick up.

Superior
2 Day (16hrs. approx.) $850.00
This enhanced package (which includes the same as the Standard) but includes staging the entire home including basement & front entrance.. This type of staging benefits home owners selling in a slow market or competing against multiple properties in a close area. Setting yourself apart from the other properties by adding the WOW! I want to buy it!
We will evaluate the home and let the homeowners know if there is anything they can do to the home prior to staging in order to get the highest return on investment. We will also evaluate each room and compile our notes in order to provide our clients with an official staging proposal.

3. RE-DESIGN ReDesign Report(includes photos, layouts and costing sheet)
*Cost for the Report: $250.00.
*Quote can be given to be the project coordinator & get the job done!

This would involve recommendations on updating your home. We would do an assessment and provide a detailed report on how to upgrade your home to a buyer's liking. Providing floor plans, samples of materials or pictures ie: tile, flooring & stain, counters, fixtures, vanities…). You will then receive an approximation of the cost based on the report. It is well worth the work and you will get a higher return on your investment.
Many homes that sit on the market for months are cosmetically challenged & then forced to reduce the price by a significant amount to attract an interested buyer. It will be less expensive for you to hire Pure Serenity Interiors to make the necessary changes & increase the value significantly.

Most homes are well lived in and 'how we live' in a home is not how we would show it to perspective buyer.
We will take care of any work that
needs to be done – this includes:
* Flooring changes
* Fireplace resurfacing
* Painting, lighting
* Kitchen & Bathroom makeover
* Window Replacement
* Basement ReDesign & Layout

* Anything that is needed to get the house ready- we will take care of it for you. A ReDesign report is a first step, we can follow up with a quote to be the project coordinator & get the job done!

4.DE-CLUTTER & ORGANIZE
Cost: $100 hour
Many times before a home can begin the staging process it requires de-cluttering,reorganized and the painful task of cleaning it up.
This includes;
- Removal of clutter & storing away in ready to move boxes.
- Counters and desks contents reduced and stored away.
- Basement and garage contents organized and removed
- Closet contents reorganized & reduced.
- Removal of extra small furnishings & accessories.
** Temporary off site storage may be required and paid for by client.

5. PERSONAL Shopping (home furnishings, accessories, product) Cost: $65.00 /hour

Sometimes a home owner just needs a professional eye to ensure the finishes you've selected are what buyers are looking for and also fit into your budget?
* Let us do the shopping for you. Call to set up an appointment ~ going with client is.

TERMS OF PAYMENT FOR:
* The Staging Packages
* De-Clutter Package
* ReDesign Package

- 50% upon acceptance of your specific package or estimate
- 25% upon completion of 50% of work
- Balance upon completion – due & payable upon receipt & invoice.
* Any additions or deletions to the contract will be quoted separately & added/deducted using a (Change Order Form).


SERVICES FOR REAL ESTATE AGENTS & HOME BUILDERS ALSO AVAILABLE * SEE personal business website

pureserenityinteriors.com
chospodar@rogers.com
613-277-5165