Lara Verde
professional organizer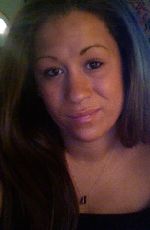 Somerset County, NJ
908-581-3483
lrverde88@gmail.com
"Love Your Space Again!"
I'm Lara Verde and I am a Professional Organizer. For as long as I can remember, I have always taken pride in keeping things neat and tidy! The outcome of organizing a space is always gratifying, but for me, the entire process is enjoyable. Many people dread getting organized and often have a hard time staying organized. That's where I come in! Not only do I get my clients organized, I can also help them stay organized even after I'm gone. My approach to organizing is that every client and every project is different and unique, but every goal is virtually the same; to transform a space into something that's organized and usable!
I attended Raritan Valley Community College for about a year with a major in Liberal Arts. For the past six years I have been working in childcare because I love working with kids, although I knew that wasn't what I wanted to do for the rest of my life. Working with children¬, infants through second grade, has taught me one very specific set of organizing skills. Then, it hit me! Family and friends had always told me that I had a flair for cleanliness and organization (probably a nice way of saying I'm neurotic!) but it wasn't until recently that a friend told me that Professional Organizing is actually a relatively new and upcoming profession! Right then I knew that's what I wanted to do. After some research online, I signed up for Professional Organizing courses with QC Design School. With this course, I have learned the ins and outs of organizing, methods, products, solutions, etc. Now, I am a confident master Organizer with a passion for helping people love their personal space again!
Services
Consultation: I meet with you at your home or office, assess the project, and discuss with you what you are hoping to achieve. Based on my observation and your requirements, I will then come up with a plan of action and a fee for service.
In-home Organizing: bedrooms, kitchens, kitchen cabinets, garages, basements, home offices, desks/file cabinets. I will begin by cutting back your clutter by separating what is and is not functional. Then, I will optimize the space of the area by making sure everything has a home. I will encourage order by sorting, labeling, creating inventory lists, and implementing organizational tools, depending on each client's needs. I will transform your space into something usable, livable, pleasant, and welcoming.
Follow-up/Maintenance Plan: Upon completing each project, I will discuss with you the benefits of staying organized along with how to maintain the space I've created for you. I am also available to return for follow-up visits to ensure your satisfaction and do any fine-tuning you may require.