Janet Wagner
green designer , home stager , interior decorator , interior redesigner , professional organizer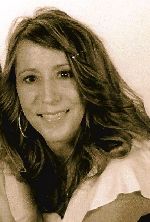 Saskatoon, SK
306-384-7553
janetw@rejuvenateyourspace.org
Rejuvenate Your Space: Re-organize & Re-Design
According to a national survey, the average North American will spend over one year of their life looking for misplaced items. Getting organized is consistently among the top resolutions people make. But how do we achieve our goals without becoming overwhelmed?

Rejuvenate Your Space is a registered residential interior organize and design company with a distinguished reputation. Whether you need help with re-organizing or re-designing, minor updating, down-sizing, selling your home, staging, or large-scale projects such as renovations or new construction, we'll help you achieve the look you want. On time, within budget, & with a commitme
Services
Do you find yourself lacking the time, energy or vision for certain problem areas of your home? Rejuvenate Your Space is here to serve you with a wide range of services.


Organizing & Re-Design:
• Implement organizing systems that make everyday jobs easier
• Simplifying daily responsibilities by working smarter not harder
* Organizing & decorating your home should be fun. Play with style & colors that reflect your personal taste.
* Reduction of clutter


Minor Updating:
Who couldn't use a second opinion when it comes to bringing your home up to date? Costly mistakes for a DIY gone bad can be avoided when you do it right the first time. A professional is the best choice in helping you save time & money.
• Re-purposing furniture layout to maximize space & create proper traffic flow
• Freshening up spaces with an eye for detail & a clean modern look
• De-cluttering with stylish, affordable, storage solutions
• Product suggestions
• Colour consultations

Down-sizing:
This can be a daunting task. We will help you take it one step at a time to make your transition an enjoyable one.
• House to condo
• Renting while in transition
• Estate sale planning

Staging/Selling your home:
Would you like to sell your home faster and for more money? Research shows that proper curb appeal, tasteful kitchen & bathrooms are important ingredients in the recipe to sell your home. We can set your home apart from the others.
• Simple solutions that will sell your home faster than the rest & in less time than you think
• Identify the 'little things' that may be 'big things' to someone else
• Put your best foot forward & maximize the best return on your investment – your home!

Large-scale projects: renovations or new construction:
• Working together to purchase flooring, tiles, colour, cupboards, etc. that work in rhythm with one another to make your new house a home.


Environmentally sustainable practices:
Helping people make 'green' choices simple everyday:
• A recycling system that works effortlessly.
• Reduce your clutter & turn it into cash or charity
• Reuse or re-purpose items in different areas of your home & save money & the environment

Speaking at Your Next Event:
Are you looking for an enthusiastic and motivating speaker for your next event? Bring us in to give an hour-long presentation that will inspire your audience.
Testimonials
"Janet has the rare qualities of being someone who is able to see the 'big picture' and attend to the details at the same time ... She is discerning, very capable, has a very professional attitude to her work and displays excellent judgment in her handling of various situations and professional relationships ... She is quick to learn, creative, excellent at problem solving and is able to work independently as well as being a wonderful team player."
-Dr. Lewis Williams
"We hired Rejuvenate Your Space to re-make our teenager daughter's bedroom on a slim-to-nothing budget. Janet listened carefully to what we envisioned, and in just one day the room went from 'little girl' to 'teenager'. The majority of items used to re-do the bedroom space were already ours - just re-purposed in a way I would never have considered. The room held happy childhood memories before; now teenage dreams are being created and chased from the updated space. Janet has a gift for taking the ordinary, and presenting it in an extra-ordinary manner. If you are looking to organize, or update a space integral to your home, we highly recommend Janet Wagner and the Rejuvenate Your Space team."
-Darlene Klassen.
"Before hiring Janet Wagner, we felt like we had no time or energy to tackle several looming projects. Thanks to Rejuvenate Your Space, order of the highest calibre was achieved -- and with flare! Let's face it, tackling organization projects can place added stress on families who are already under considerable strain to keep up with day to day tasks. Janet's fresh perspective and direction were exactly what we needed. Her expertise and enthusiasm made a daunting project seem manageable and affordable. She is also accountable in no small measure for motivating us to tackle other projects around our home! Janet is an innovative motivating force and an absolute joy to work with. It is very reassuring to have someone who can meet every challenge head on with ease. She was just what we needed in the midst of our chaotic lives! It is hard to envisage how we could have accomplished success so quickly and happily without her." • She took on our project with dedication, confidence, and good humour. • Janet is nonplussed by having to navigate change and is a problem solver by nature. • Though reorganization and change can certainly bring periods of frustration and stress, Janet knows how to weather each storm with her keen ability to quickly analyze problems and envision solutions... and always with her characteristic good humour and calm demeanor.
-L.M.
See All Testimonials