Julie Morrison
color consultant, interior decorator, interior redesigner, professional organizer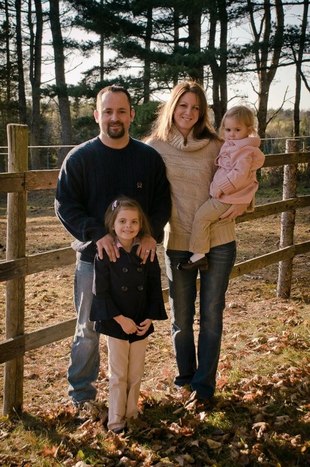 Mahone Bay, NS
902-624-0495
julieclayton543@hotmail.com
Style Your Space!
My name is Julie Morrison, and my passion is interior design and decorating! I live on Nova Scotia's picturesqe South Shore, and absolutely love meeting and working for the people who live here! I have a wonderfull husband and two beautifull young daughters, and we are avid animal lovers. We own an 18 acre hobby farm outside of Mahone Bay, with horses, chickens, dogs, cats, and everthing in between!! We live a busy but quiet life enjoying enjoying our surroundings.
I have loved interior design and decorating for as long as I can remember. Friends and family were always "hiring" me to help them create or transform their homes into the perfect space for them. Although I majored in business in college, I finally decided to turn my passion into a career by enrolling in QC Design School to learn all about the world of design and decorating. My dream is becoming a reality as I embark on my journey as a "professional" designer. There is no better feeling than walking into a home and feeling the creative juices flow!!
The South Shore is made up of many small towns and villages, but we all see each other as one big community. The maritime spirit and hospitality runs freely through us all. As such, I feel it is important to support and work with local business, suppliers, craftspeople, and artisans, so our local community can thrive and unsurpassed talent and service is discovered.
Services
Services I offer include
• Onsite consultation
• Design concepts
• Color scheme selection
• Space planning and furniture layout
• Finishes and furnishings
• Window treatments and textiles
• Project coordination and management
• Organization
• Home staging
No job is too big or too small!