Maia Amada Pugielli
home stager, interior decorator, interior redesigner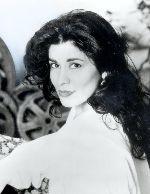 Brewster, NY
914-494-4554
MaiaAmada@comcast.net
Fall in love with your home all over again!
DESIGNease
...with Maia and Joanne

Everyone loves to watch those one day makeovers on television. Well, here we are at your service! Our unique combination of talentand enthusiastic attitude brings a refreshing change to the look of your home.

With over 15 years of design and decorating experience, we have created many beautiful rooms that have turned houses into homes. We are ready to share our proven design secrets with you and create a look that will reflect your very own personality and lifestyle.

One room at a time we, at DESIGNease, take your home to heart making it timeless, sophisticated and personal.
For Maia Amada Pugielli, Interior Decorator and Design Professional and QC Design School student, her communication abilities have meant she's been able to start her own design business and get it off the ground and running without buying any advertising.
— it's all done by word of mouth. "Since starting DESIGNease, in 1998, with her design partner, Joanne Gregori, I have not spent one dime in advertising," Maia said. "We've signed contracts with clients all by word-of-mouth referrals." It doesn't hurt that not only is Maia is a great communicator, but also her own home serves as a showcase for the work of her interior design business.

"Many of my clients were acquired after they have visited my home which serves as a portfolio for many design ideas and incorporates the skills of my contractors," she said.

Maia also makes the most of the social network sites to give friends and family constant updates on all her design creations. DESIGNease even has its own page on Facebook with pictures of ongoing projects and wonderful decorating tips.

"I have utilized many of the skills I learned at QC Design School, such as how to properly interview prospective clients, draw floor plans to arrange furniture and select the elements for the chosen design's function, mood and harmony," she said. But it's getting a crystal-clear idea of what the client wants that makes everyone happy when each job is completed.

"I also incorporated much information from the Course to design a "client worksheet" which I bring to all my initial consultations. This worksheet helps the client organize their own 'home journal' so that when we begin working on a design, much of the information such as fabric likes and dislikes and ranges of paint colors is outlined. From there, we focus on how the design can create the space that reflects their lifestyle."

Being in charge of all this is not without its challenges, Maia said. The toughest part is "when custom ordered products arrive damaged, wrong or late. In other words, it's the events outside of my control which ultimately affect the client-designer relationship. As an interior designer friend of mine once said, 'An interior designer is only as good as his or her resources!' But despite the challenges, Maia is very glad she's doing something she loves.

"There are many aspects to running an interior design business which I find enjoyable," she said. "The first is the diversity of projects. I could be selecting only lighting and paint for one client while designing an entire flow of paint, lighting, granite, window treatments, and accessories on the main floor of another. Choosing the perfect fabrics for window treatments styles and then coordinating paint or artwork to accentuate the look can be a challenge but the rewards are priceless when the client is happy!"

"Another aspect I find enjoyable is meeting the diversity of people. Each of their lifestyles will reflect how I approach their particular design. It's truly a diverse, creative and very enjoyable field that keeps me very motivated to move from one client to the next."
Services
Interior Decorator and Design Professional
Home Stager and Redesigner
Retail Window Display Designer
Testimonials
"I'm telling all my friends!"
MFigy
"...women of taste, perfection and experience."
D. and J. Fontana
"Beauty simplified."
Erica E.