Alanna Johnson
home stager , interior redesigner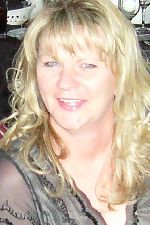 Calgary, AB
403-640-9888
alannamatson@gmail.com
~Everyone deserves a pretty home.~
It takes less than 60 seconds to make a great first impression. This is just as important when showing your home. The First Impression of your home should create a positive image in the minds of a prospective buyer, acquaintance or family and friends. Let Jolie Maison Inc. assist you in making a great first impression. Let us transform your home into the show home it deserves to be.

Depending on your needs we can assist in a number of different areas.

Jolie Maison Inc. serves Calgary and area for all your Staging and Redesign needs.
Alanna's passion for making a home look and feel its best is what guided her in the direction of professional staging, re-design and decorating. She believes a home is one of the biggest investments you'll ever make - invest in keeping it the best it can be. Make it a place you want to come home to and can't imagine leaving.

As a Certified Staging and Redesign Professional Alanna has received her accreditation though QC Design School and Mount Royal University. Alanna has worked on a number of renovation, re-design and staging projects. With a background in project management she can work within a specific budget, timeline/schedule and project plan.

Alanna is the founder and owner of Jolie Maison Inc. She credits her success to understanding her clients needs, her attention to detail and her ability to communicate well with both her clients and trades people.

Contact Alanna today to discuss how Jolie Maison can be of service to you.

Jolie Maison Inc. is based in Calgary, Alberta, Canada.
Services
Staging & Redesign

Staging is the process of preparing your home for sale. Redesign is taking the furniture, the accessories and the art you've collected over the years and find the perfect place for it. We will come in and complete a consultation/evaluation then provide you with a documented list of recommendations. This process can take anywhere from 1-2 hours. Areas we cover include color, furniture placement, accessories, lighting, de-cluttering and repairs that may need to be made.
~Two service options are available~
~We provide you with a documented list of recommendations
~Following the consultation, we work through all the areas you wish to stage and or redesign

What you get when we do the work:
~A complete Staging & Redesign consultation/evaluation
~Floor plans, decorating suggestions, storage needs, furniture ideas
~An estimate on the final budget for approval
We will:
~Prep the room – including de-cluttering, painting, flooring, lighting (if needed)
~Arrange for any customized furniture pieces or walls enhancers to be built (if needed)
~Shop for new furniture, accessories, lighting (if needed)
~Install any lighting
~Finish off the room with the final touches

De-clutter and organize:
Professional organizers provide you with the ability to take control of your surroundings as well as your time. We will come in and complete a consultation/evaluation then provide you with a documented list of recommendations. This process can take anywhere from 1-3 hours depending on areas you want to focus on.
Areas we suggest:
~Home office
~Kitchen
~Closets
~Basements
~Attics
~Two service options are available~
~Provide you with a documented list of recommendations
~We come in after the consultation, sort through everything then de-clutter and organize

What you get when we do the work:
~A makeover consultation/evaluation
~Floor plans, decorating suggestions, storage needs, furniture ideas
~Provide an estimate on the final budget for approval
We will:
~Prep the room – including de-cluttering and organizing
~Finish off the room with the final touches

One room make over:

Is your room in need of some TLC? Do you feel the room has too much furniture? Does it need a new color to bring it back to life? If so, then let Jolie Maison Inc. come in and get to work on your room.
~Two service options ~

~Provide you with a documented list of recommendations
~We come in after the consultation and begin the makeover

What you get when we do the work:
~A makeover consultation/evaluation
~Floor plans, decorating suggestions, storage needs, furniture ideas
~Provide an estimate on the final budget for approval
We will:
~Prep the room – including de-cluttering and organizing
~Paint and lay down flooring (if needed).
~Arrange for any customized furniture pieces or walls enhancers to be built (if needed)
~Shop for new furniture (if needed)
~Install any lighting (if needed)
~Finish off the room with the final touches