Amelia Rozas
color consultant , feng shui consultant , green designer , home stager , interior decorator , interior redesigner , professional organizer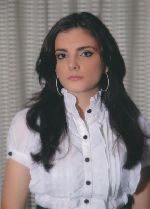 Miami, FL
855-533-3744
amelia@ameliarozas.com
Enhancing and beautifying the space you live and work!
Amelia Rozas, an architect and interior designer, converts her clients dreams into reality by organizing, designing and revitalizing their space of choice.
Inspired by her artistic and creative family of architects, Amelia describes herself as "loving and living for art." She believes that art and design is the only way to truly express individuality to the world.

Every project that she designs comes alive with its own unique elements and no two projects are alike. To do this, Amelia takes great care of her client's needs and puts her phenomenal attention to detail to use. She provides her clients with options related to purchasing the materials and furniture needed for the project – she also takes it one step further and will design and manufacture the products for them, adding yet another touch of luxury to her impressive list of interior design services.

Highly-educated, Amelia received her Bachelor's Degree from Universidad Iberoamericana del Caribe. She holds a Master's Degree in Architecture from Florida International University. Internationally-inspired and influenced, she completed her thesis at Universita degli Genova in Genova, Italy. A lifelong learner who believes in staying on top of industry trends, Amelia has also taken classes at the Sheffield School of Interior Design, Miami International University (Art Institute) and the QC Design School, becoming an expert in the areas of re-design, home staging, green design and feng-shui. Amelia is a Certified International Staging and Re-Design Professional.

Amelia is an involved, respected member of the National Association of Professional Women, The Institute Degree Designation Program and Business Networking International.

Whether you are in need of furniture design or a turn-key interior package, Amelia is here to help you.
Services
Amelia Rozas Design Inc services include:

• Interior Design, Re-Design and Decoration
• Kitchen and Bath Design
• Color, Floor, Fabric and/or Finish Consultations
• Project Management of Interior Design and Re-Modeling Projects
• Purchasing Services
• Home Staging For Home Sellers and Real Estate Professionals
• DIY Design Consultations
• Customized Furniture Design
• Green Design
• Feng Shui
• Private, Corporate, Wedding and Event Design