Brittany Autry
makeup artist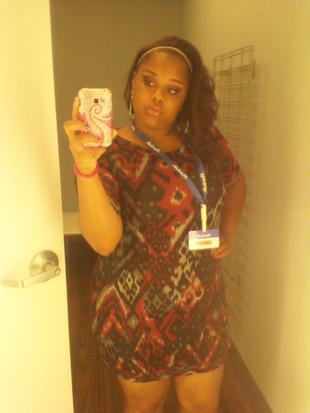 Matthews, NC
704-449-6718
laylaautry@yahoo.com
Hello, My name is Brittany Autry,
I am a make-up artist in training and have been doing acylic nails for going on five years. I am bubblie, vivid, hard working, determind, and extremely driven. I have been in love with the art of make-up as well as fashion ever since ever since I was able to fully understand what it is for; and thta is to enhance and bring to light the beauty that every human being has been blessed with. It also can be used to cover blemishes, to give off a soon clean professional look. My main focus as far as my profession is to satisfy the customer and really create a friendly, relaxing enviornment as well as making sure that my work speaks volumes for my name and my passion.
I grew up in Charlotte, North Carolina. I recently graduated high school at Queens Grant Prepratory High School class of 2011. I was the first grandchild to graduate out of the immediate eleven of us, including my two younger brothers Jaylen and Brandon. I come from a big family and we are very close and crazy at times but I love them no less, coming from a big family that is close you uptain many qualities and strengths. Such as tolerance, pacients, being a team player and developing good listening skills in addition to being family oriented. And thats what I hope to bring to this industry I love so much, I feel there's arn't to many family oriented or customer durived places or people out there that will really be for the customer. That will also develope a long lasting bond filled with satisfaction, laughs, trust and true customer happiness.