Cheryl Beak
color consultant , home stager , interior redesigner , professional organizer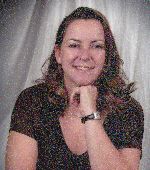 St. Thomas, ON
519-694-4720
cbeak@bell.net
Want to sell your home faster and for top dollar? Redesign Rescue Home Staging and Redesign can help you achieve this goal!
Based in St. Thomas, Ontario, Redesign Rescue specializes in home staging using what you have in your home to create a pleasing atmosphere for the broadest audience of home buyers, in order for you to receive the maximum return on your most valuable investment, your home. Redesign Rescue will work with you to help you stage your home for a faster more lucrative sale, or redesign your home to create a more harmonious environment. Our mission is to help clients realize their full potential in regards to their home sale or redesigning their home so that they can live in surroundings which are stress-free and relaxing.
Cheryl Beak is the owner and operator of Redesign Rescue. She holds certifications for International Staging and Redesign Professional, Quality Assurance and Office Administration. She has bought and sold three of her own homes and utilized home staging techniques in the sale of two homes, which both sold in under two weeks. She also very much enjoys redesigning spaces, and with the help of her devoted husband, has redesigned all three of their homes.
Services
Redesign Rescue offers the following services:

Home Staging

Room Redesign

Home Shopping

Small Landscaping Projects

Room Painting

Colour Consultations

Holiday & Party Decorating

Coordination of Trades Services

Room/Space Organization

Contact us today for a free quote or visit us on the web!
Testimonials
When I was designing my baby's nursery, I wanted to choose a different colour than the usual blue or green for a boy. Cheryl helped me to pick a harmonious pale pumpkin colour that made the room feel warm and matched the same colouring in the baby bedding. It was exactly what I wanted! Thanks!
Terri B.