Lynn Smith
interior decorator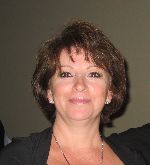 Belle River, ON
519-728-0443
bilynnsmith@gmail.com
Classic Design Interiors
I'm a graduate of the International Design and Decorating Professionals.
I have been decorating rooms for my family members and friends for over 20 years.
I have been interested in design for as long as I can remember, reading every decorating book I could get my hands on and watching every decorating show.
I can give you that look you have always dreamed about on any budget you have in mind.
I can give your room that WOW factor you have seen in magazines, and thought was impossible to reach.
Services
I will work with you to create the look you have in mind. I can make your dreams a reality.

From a complete bathroom makeover to a simple new shower curtain. From a complete master retreat to a new window treatment. I can give you just what you have always wanted, on time and on budget.
Testimonials
I had Lynn decorate my entire house, the kitchen, the living room, all 3 of the bedrooms, and 3 bathrooms, we could not be happier with the results and with Lynn, her approach to making our house a home was unbelievable. The work was done on time and on budget. (which was important when you have 3 children and a husband to please)
Denise Roos La Salle
We finally decided to update our home, with the expertise of Lynn, the process was very easy. Lynn is very professional, and shows pride in every step of the way. She is very honest and dependable. We are very impressed by the expertise, skills and professionalism of Lynn. We would highly recommend her.
A. French Amherstburg
Having Lynn as our interior designer relieved all the pressure and stress associated with answering all the questions on how,what,where and why when co-ordinating color, theme, furniture and matching decorating articles for the entire house. Lynn always listened to our wishes while leading us in the right direction. I would absolutely use Lynn again
Debbie Willoughby LaSalle