Tanya Mei-Tai Coon, BS, MS, AFSDP
feng shui consultant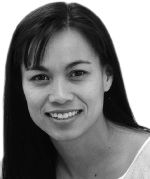 Boulder, CO
303-233-3103
tanyacoon@hotmail.com
Bringing Beauty and Grace To Your Space...
Tanya Mei-Tai Coon is a Feng Shui Consultant and Intuitive Healer. She offers Feng Shui services to the Boulder/Denver area and phone consultations worldwide. She specializes in clearing and re-energizing spaces to bring greater health and vitality to your home as well as greater abundance in all areas of your life. She also offers Feng Shui Your Life - Intuitive Healing Sessions. These sessions focus on transforming one's life through deep personal work and utilizing Feng Shui of home and office to bring about transformation in relationships, career, abundance and health so that you may feel supported in creating the life you've always wanted.
Tanya began her extensive healing background over 20 years ago after injuries from a car accident. She experienced healing from Therapeutic Massage and soon became a Massage Therapist in Southern, CA, as she was completing her business degree at Chapman University. During this time she studied many different modalities. She taught Therapeutic Massage, Polarity Therapy, Tai-Chi Chuan, Chi-Gong, and Anatomy to Massage Therapy students. She could feel she was being called to offer even more healing and visited her first Facial Diagnosis Reader/Feng Shui Specialist. This was one of those readings of a lifetime and she began to study Feng Shui as well as Oriental Medicine. Only a couple weeks after the reading she was newly enrolled in a Masters Degree Program in Oriental Medicine, studying to become an acupuncturist. She enjoyed the four year program very much.

Right before graduating her boyfriend died suddenly in a kayaking accident in Ecuador. Grief stricken she finished her schooling and chose to move to Colorado to start over. During this intense grieving process, she opened up to her own intuitive abilities and began offering a very unique form of intuitive healing that she still practices today. Tanya had a successful acupuncture practice for 10 years in Colorado and facilitated Qigong Workshops for Acupuncturists with her husband David J. Coon, Medical Qigong Master and Instructor. Their daughter, Bella, was born in 2009 and is the love of their lives. After an extended maternity leave, Tanya came back in 2011 to offer Feng Shui Consultations and Intuitive Healing Sessions. She has a great love for helping people to create the lives they have always wanted.
Services
*Feng Shui Consultations for Home and Office $150/hour
(Serving The Denver/Boulder Area)

Feng Shui Your Life - Intuitive Healing Sessions $100/45minute
(These are readings offered by phone worldwide or in-person at her office in Boulder, CO)

Boulder Office: 5350 Manhattan Circle, Ste 237, Boulder, CO 80303

She is available Tuesday, Thursday and Saturdays for consultations.

Please call 303-233-3103 or email:tanyacoon@hotmail.com

*Tanya offers a free 20 minute phone consultation to evaluate your current needs and inspirations and to create a plan for the transformation and implementation of these desires that fit with your current life.

"I am loving my newly Feng Shui'd Home. I didn't know it would make such a difference in multiple areas of my life. Tanya, thank you so much."
Colorado
Business Consultant

"My boyfriend just had the best talk of his life with his adult son. I have to believe that this Feng Shui stuff actually works."
Colorado
Retired School Teacher
Testimonials
"Working with Tanya was wonderful. She knew exactly what needed to happen in a short period of time and made the remedies workable for me. I love walking into my office now. I always have a smile on my face because of the transformation. I am grateful for my time with Tanya".
Author ~ Boulder, CO
"Okay, is it possible that this $5000 bonus was related to the Feng Shui work we just did last week?! What's going to happen if we Feng Shui my whole house? Let's do it!"
Book Keeper ~ Colorado
"Tanya is so easy to talk to, I feel free to be myself and to really open to the Greatest Expression of Who I Am. I am so grateful for our work together."
Mother of Three ~ Colorado