Cherlyn Phillips
color consultant, home stager, interior decorator, interior redesigner, professional organizer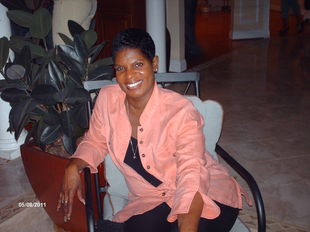 Bowie, MD
301-485-9619
cshomestager@gmail.com
Making People Sucessful In A Changing World. Woman with Hard Hats & High Heels.
I'm a consummate professional in staging homes for sellers, builders, and offices. Regardless of the nature of the job to be accomplished, my talent lies in realistically determining available resources and the organizational process in staging your home, office or re-designing any room. My staging may involve depersonalizing and reutilizing some of the features of your home or office to get most potential buyers to envision themselves occupying the space. The scope of the project can be as broad or as refinded as you desire.
In my effort to help you achieve your dreams, I will collaborate and use a consultative approach in redesigning, organizing and re-arranging your furnishing for optimum curb appeal.
This inspires confidence and trust from the many satisfied clients that have experience my services.
C.S. Home Stager of Elegance is focused on providing high-quality service and customer satisfaction.

I will do everything I can to exceed your expectations. With a variety of offerings to select from, I'm sure you'll be happy working with me. Take a tour of my website and if you have any comments or questions, please feel free to contact me. I can do as much as little as you would like with your whole house or office space in redesigning, organizing, re-arrangement of furniture for a more curve appeal. I take my work very serious.
Services
Residential, Business Offices or Commercial Staging for Seller, Staging for Builders and Staging for Live.
Testimonials
The level of service at C. S. Home Stager of Elegance is fantastic. Having been a customer for many years, I am consistently impressed by the professionalism of every staff member I have come in contact with. Thank you!" Sandra Anderson
"In this day and age, it's hard to find a company you can trust. C. S. Home Stager of Elegance was recommended to me by a friend, and now I know why – the quality of service I received was outstanding. Keep up the good work!" Mr. Mrs. Sheffield
I learned about C.S. Home Stager of Elegance by my sister when they remodel her Bedroom. In my home I had a very dark wood making the basement look dull. I seek the help of this company and was able to remodel my basement for $2500.00. Making look more like a family room and much brighter giving my family a more pleasant and appealing place to be. Yvonne Jones
See All Testimonials