Renee Gignac
color consultant, home stager, interior decorator, interior redesigner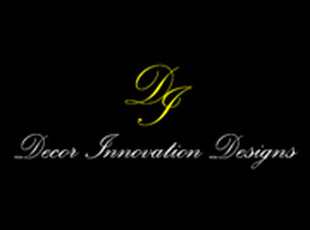 Windsor, ON
519-903-6574
decor_innovations@cogeco.ca
Decor Innovation Designs
"Design For Today's Living"
"WE OFFER QUALITY DESIGN"
Provided by experienced certified professionals..

Decor Innovation Design specializes in personalized interior design for both residential and real estate projects. Forefront in all of our designs is to create a space that is Timeless, Luxurious and sophisticated. The team at Decor Innovation Designs works closely with our clients, the contractor/trades and real estate agents to ensure a seamless process.
We are a full service Design Company meaning we can be involved every step of the way from layout, lighting plans, sourcing, home inspection, overseeing the contractor, arranging deliveries and final set up. We can be involved as much or as little as you need us too be.

Working with Decor Innovation Design is all about a comfortable journey to your dreams. Elegance, comfort and inspiration always seem to find their rightful place during the design process.

As founder and owner, Renee's outcomes are distinguished by her signature warmth, personal approach, and the use of existing materials. From "jaw dropping" great rooms to "all you could ever dream of "kitchens", Decor Innovation Designs ties everything with a seamless integration.

Responsible interior design that will make you happy. And everyone who sees it…envious... But the praise we value most comes from our clients.
Services
Decor Innovation Designs creates exciting interior design journeys
that lead to unforgettable outcomes.

Our design process takes you on an exploration that reaches a far deeper level than just decor.

Your home should reflect your values, wants, needs and most importantly…YOU!

To create an environment like that requires an interior design partner that knows how to interpret the essence of who you are and inject it into a living space that flows smoothly with today's living and the natural rhythm of your life style.

The approach we take and the services we provide allow us to deliver value and eliminate unnecessary expenditures leaving you with a living space that exceeds your expectations and represents a reflection of your aspirations and lifestyle.

Decor Innovation Designs offers complete full service interior design solutions that include design concept, design development, and implementation. Being involved in every aspect of your interior design project provides you with a flowing continuity and leads to a timeless result that will make you the envy of all your friends and family.


Decor Innovation Designs is please to announce that we have expanded our services to Home and Property Inspection services..
List of Services we Provide:
Interior Decorating
Home Staging
Interior ReDesign
Home and Property Inspection
Colour Consultation
3D Schematic Design
Space Planing
Product Sourcing
Accessorizing
Home & Property Inspection

If you are about to undertake the design of a new home, space planing, or a major renovation, give us a call at 519.903.6574
Testimonials
My house had been on the market for 9 months. At that time I had moved out of the city. With the lack of offers I knew it was time that maybe I should stage the house rather then show it empty time and time again. Renee and her team were truly outstanding. She was able to quickly arrange time to come, give me a quote and have everything completed in a matter of 3 days! The staging looked amazing. Hard to believe the potential my house had. After the staging of my house I had my first offer in less then 2 weeks. Renee and her team are truly dedicated and will not leave until you are happy. I highly recommend Decor Innovation Design for any staging needs.
Johanna Hillman - Windsor, ON (Staging Client)
I highly recommend Decor Innovation Designs as a stager. She used aesthetic colors to warm up and transform the plain rooms, into an inviting, warm, homey feel for potential buyers distracting from some of the less attractive features by using our own materials. Renee exceeded my expectations. I was very impressed with her professionalism, her creativity and her dedication. She meet the deadlines and working closely with us. We were very happy with how she solved the problems with our furniture by using selected pieces to finish the rooms.
Rita- Windsor,ON (Staging Client)
We highly recommend Decor Innovation Designs. We had interview a few different designers before choose Decor innovation based on the comfort of knowing that she would go far and beyond our expectation of what we were looking for. She was very helpful in choosing all the right elements in our newly renovated living room. She had designed me a 3D room plan of what the room would look like from the wall color to the furniture, could not have been any happier with her.
Smith - Niagara Falls, ON (Interior Design Client)
See All Testimonials