Claudette Roche
professional organizer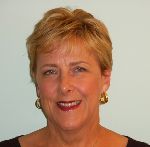 Windsor/Essex County, ON
519-730-0093
claudette@pakrats.ca
Get rid of clutter...get organized... stress less!
Thank-you for taking the time to visit this site and learn about me and what I have to offer you.

I am a former educator, having spent most of my career working with staff, students and parents to provide solutions for special needs students within the public school setting. I am creative and intuitive and have spent many years practicing my 'people' skills and devising innovative ways to provide appropriate educational programming to meet specific needs. Now I am bringing those skills out of the classroom and into the homes and offices of hardworking families to improve their quality of life.
I am also an experienced packer and mover, having personally moved many times, both short and long distances. Fortunately, I am one of those born 'neat freaks' who has to have order in every area of my life. I have learned from experience that being organized has saved me countless hours and frustration, not to mention money! I know that not everyone is born a naturally gifted organizer. However, anyone can learn to make a few small behavioral changes that add up to huge savings in time, money and frustration. That's where I come in.

But… enough about me. Call me and let's talk about you!

Click on SERVICES to find out how I can help you!
Services
Are you chronically disorganized?
Has your busy life got the best of you?
Do you suffer from CHAOS (Can't Have Anyone Over Syndrome)?
Is your home running you ragged and making you crazy?
Do you need a calmer environment, a place to relax at the end of a busy day?
Has the 'real' you disappeared under a mountain of clutter? Do you want her/him back?

If you can answer yes to even one of these questions , I can help! No matter how impossible the task may seem to you I assure you that it is achievable with my help.

(Did I mention that I love a challenge and am not afraid of hard work?)

Our services include but are not limited to:

* decluttering and re-organizing
* packing for storage or moving
* unpacking after a move and setting up new space
* preparing your home for realtors' showings
* minor repairs and fix-ups around the house or yard
* relocating seniors

For information about the complete range of services Pakrats provides, visit our web-site at
:http//www.pakrats.ca
Testimonials
Before Claudette began her work, everything in my house was in chaos. From my kitchen, to my kids' rooms to my van. I was always at unease and upset at the lack of organization. The common sense ways of sorting and consolidating that Claudette showed me made such a difference. My family has been inspired to take on their own projects and everyone is happier. My husband organized and cleaned our shed and garage, my daughter started on her bedroom and helped me with the van. What a difference!
Lorrie