Malika Brown
makeup artist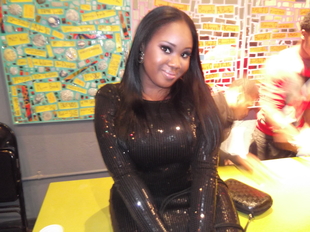 Philadelphia, PA
267-339-4989
brown_malka@yahoo.com
To Be Transformed… Malika's Way
Hello my name is Malika Brown and I am a licensed Cosmetologist, Stylist and Sketch artist. I could describe Makeup as an extra talent but more so a gift that I would love to share with people more than anything. My personal approach and mission as a professional Makeup Artist is to build the esteem of one's self working from the OUTSIDE and penetrating to the core of a client's INNER beauty!
As a child I've always loved arts and crafts (particularly sketching and painting), just the feeling of creating and mixing colors on a plain canvas thrilled me. As an adult Makeup gives me that same thrill.

Empire Beauty school has given me the education and basic training on Hair, Skin and Nails. I gained knowledge and experience in Makeup by tutorials, demos, books and personal experience. My experience includes, Weddings, Fashion Shows, Plays, Photo shoots and casual affairs.
Services
Please feel free to contact me for service info.