Iandra Silva
interior redesigner , professional organizer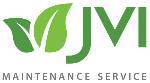 New canaan, CT
203-241-8416
iandra@jvimaintenance.com
JVI Maintenance Services is focused on making our valued customers happy and comfortable. We understand the busy lives of homeowners today a
At JVI Maintenance, we realize the test every company must pass is whether the quality of service is worth the cost. That is why our goal is to provide the highest quality, most up-to-date professional service at the best possible price. JVI Maintenance will tailor each service program to meet your individual needs, assuring you better value for money. JVI maintenance owner-operators are dedicated to providing consistent, reliable service in a friendly manner.
Our People
Carefully selected for high energy level, ability and interest to provide quality service, responsiveness, and cordiality. All of our people are field tested before they begin any job. Only operators with an excellent track record will be used to service your business.
JVI Maintenance offers a professional touch to our customers with thoroughly trained, properly equipped, and well motivated career cleaning and organize professionals. Our home office will speak with you each month and routinely inspect your business to ensure we are performing our tasks properly.
Services
JVI Maintenance Services is the right choice for you because we provide you with the best service for all your property's needs at a fair price and we aim to have a good and trusting relationship with our clients.

General cleaning,Professional Organize, House- Condo- Offices, Construction Cleaning, Commercial Cleaning, Move in and out, windows, … or any other specialist you may need to maintain or beautify your property.
Testimonials
All of my friends insisted that I use your service when I needed a cleaning service. Boy, am I glad I listened. You were prompt and I felt I was getting an honest deal. Thanks for the great service! -Ted R. Thank you so much! We haven't enjoyed our living room like this in years. It seems so much more comfortable now! My family is quite happy. Thanks! -Tina B It's very comforting to know that there is a dependable service in my town. I know if I am ever in a jam, that I can expect great service from you. Thanks! -Paul H
Thank you so much for making my home glow before our big party. It has never looked so good. I couldn't believe how quickly you had everything clean and organized!! -Elizabeth and John M.
Thanks for your prompt and thorough service. I was amazed at how little your service cost. I appreciate your honesty and integrity! -Mel G.