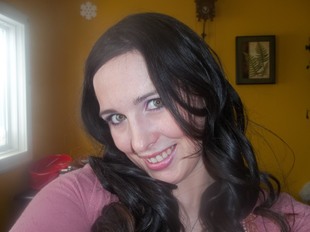 Marathon, ON
807-229-3458
katieyoung2279@hotmail.com
~Let me dazzle you~
I have a passion for makeup that is second to none.......I love how I can transform myself from day to day and be whoever I want to be whenever I want to be.....Makeup gives a level of confidence that I have not found with anything else throughout my life and I want to fly with that :)
I am a makeup artist. I offer comfortable, clean, reliable, friendly, knowledgable makeup application services using top of the line products and tools. Whatever your makeup needs may be, I can fulfill them to the highest standards.
I have a passion for makeup and design that is growing more with each passing day. I love working with different people and being able to bring forward their best qualities and in doing so make them feel good about themselves. That makes me feel good about myself. I have extensive knowledge of makeup products, techniques and application. I strive to do the best application possible on whoever I may be working on that day. I love bright bold colors and makeup with a dramatic flair. But I am able to deliver the "No Makeup" makeup look as well. I started into makeup being totally self taught, but after a few years decided to get my makeup artist liscense. I am in the process of obtaining my Master Makeup Artist Certificate though QC Makeup Academy.
Services
Bridal Makeup
Theater and Stage Makeup
Glamour and Fantasy Makeup
Everyday Natural Makeup
Dramatic Nighttime Makeup
Celebrity Inspired Makeup
Male Makeup
Corrective Makeup
Testimonials
Having my make-up done by Katie is always an awesome experience. She always makes sure that I am happy with what she has done for me,she makes me feel beautiful everytime she has done my make-up.She has amazing talent with make-up. I am always happy to get my make-up done from her
Kim Bananish
Thank you so much Katie for the beautiful job you did on my make-up....I was totally amazed by your talent and ability...the transformation was impressive....you're a true professional....Keep up the good work...and again...thank you so very much...until next time.....GC
Georgina Currie
I have gotten my make up done by Katie Young three times now. She is very polite and gentle. She makes you feel very comfortable. She does a great job applying the make up and the end result is great.
Alica Rayner