Terri Robertson
home stager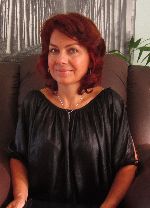 Port Coquitlam, BC
Hello my name is Terri Robertson and I'm a Stager/Re-designer. I'm the founder and owner of High Essence Staging. I reside in the Tri-city Coquitlam, Port Coquitlam, Maple Ridge, Port Moody and I stage and redesign homes all over the Metro Vancouver area. Staging your home for sale with High Essence Staging significantly reduces the time on the market and permits a better sale price to be obtained. I have worked on all sorts of properties from condos to houses. I will get the results you are looking for.
I have been interested in home staging for many years. For me turning my room around, reorganizing it is not a big deal, I'm doing it all the time. Each time I clean my house I do a little STAGING, staging is a passion for me. I decided to take the QC Design School staging//redesign course and make it my career, I can't wait to start working wit you.
Services
Occupied home staging
Vacant home staging
Professional organizing

I can help you stage your house for sale and after you have sold it and moved into your new home I can help you redesign your new home.

A staged house will spend less time on the market and the owners will spend less personal time preparing their home making it ready for sale. Selling your home can be very stressful. A property which is on the market for a long time requires a lot of time from the homeowners to keep it looking pristine day after day. A home which is on the market for a long period usually entails huge added stress for the homeowners. The seller might also miss out on a new home or opportunity if their current house does not sell quickly.
Testimonials
Testimonials "My house had been on the market for some time and it was only after my Realtor's suggestion of staging did anything start to happen. Terri came highly recommended and I was not disappointed. She brought many things to stage my house. Large items, Dining Suite, down to the smallest detail with vases, napkins and even beautiful Duvet covers and matching pillows for the bedrooms. Every room was attended to with style. Terri was sensitive and attentive to my needs in understanding that selling a house can be emotional. I am confident that it was because of Terri's understanding of design and decor my house sold within the month! " – Samantha
Testimonials a "Terri is a designer who knows her job with practical knowledge and her heart. She considers the market's and client's interest and she has the ability to work around the client's need. Terri has a vision who can stage a vacant home or with the existing furniture. She comes up with ideas that are most reasonable and practical. I believe that Terri will be an excellent help for your company." – Mitra