Donna Avers
professional organizer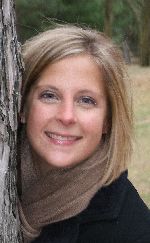 Lincoln, NE
402-525-4829
alignbydesign@hotmail.com
Align by Design
Does the chaos you are living in make you crazy? Don't have any idea how things got so out of control? Can't even imagine where to start?

Why would someone need a Professional Organizer? A Professional Organizer helps you increase efficiency and productivity, decrease stress, improve your space, save money, and most importantly-regain valuable time. I can see beyond the clutter & disorganization and help you create order out of chaos. The ultimate goal is to get the job done to your total satisfaction. By working together we can transform your home into the place you love to live in.
I am a certified Professional Organizer and my passion is to help others learn how to organize and take control of their spaces. As I have the expertise you need, why not call or email me and we can discuss how I can help. I love a challenge!
Services
Together we can assess your needs and your goals. I can work independently or with you as a team to get your home or office organized and teach you the skills to maintain your de-cluttered space.

Align by Design provides a variety of services customized for you that work for your specific needs. Any project large or small, home or small business, my work is 100% confidential and non-judgmental. Please call Donna at (402) 525-4829 today to set up an appointment to transform your space.
Positive changes...Peaceful spaces.