Jodi Tkatch
interior decorator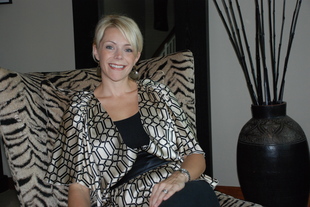 Singapore
+6593877615
jodileetkatch@hotmail.com
Understanding yours needs and providing decorating solutions to help you create the beautiful home you have always wanted.
I am a Respiratory Therapist and mother of two children. Interior Design is something I have always wanted to do. QC design school allowed me the opportunity to study and practice in a field that I have always been passionate about. My family and I have been living abroad from Canada for many years. I have lived in The United Arab Emirates, Indonesia and Singapore. Living and traveling in these various countries has inspired many creative and unique ideas for my designs.
You've travelled, you've shopped, you've purchased pieces of furniture and accessories for your home and suddenly you have no idea how to pull it all together. Or perhaps you are not entirely sure where to begin. Whether your home needs just some minor adjustments or a major overhaul, I'm here to help. By balancing your "tastes" and practical needs, I am confident that together we can create a stunning home that reflects your personal style and design concept.
Services
Below is a list of the many services that I provide to help you along your design journey:

~Helping you to discover your design style
~Color scheme selection
~Design and space planning for all areas of your home
~Furniture selection and placement
~Guidance with floor, window treatments, paint, lighting and fixture selection
~Accessorizing
~Creating a design plan on a realistic budget