LAURA DOUGLAS
home stager , interior redesigner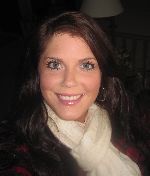 Oshawa, ON
905-259-1213
laura@sweethomestaging.ca
SWEET HOME STAGING & REDESIGN
"Your Home is where our heart is"
MOVING OR STAYING PUT?

Sweet Home Staging & Redesign can give you staging advice for your current home or help you get the look you want in a re-design. We take pride in helping you create the best FIRST IMPRESSION possible.

Studies show that on average, staged homes sell in half the time, for 6%+ more money !

Sweet Home Staging & Redesign offers competitive rates and top quality work. By applying principles of design, decorating and home staging, we create a space for you that is both engaging and relaxing. By re-using and re-purposing your own furniture and accessories you save on the cost!
LAURA DOUGLAS

is a professional Home Stager and Interior Redesigner. Combining her natural talent for interior design and her 6 years of experience in Graphic Design, she can help you with any of your design needs. With all of Laura's design options and staging expertise, let her be your first choice, when staging your space or re-designing your home.
Services
CONSULTATIONS
Consultations are a detailed written report of recommendations (of the interior and exterior of your home); that you can do to increase the equity in your home while appealing to the widest range of buyers.



STAGING
The purpose of staging your home is to make it the most appealing to the highest number of potential buyers, therefore selling your home more swiftly and for more money. We de-personalize your home prior to putting it up for sale. This is often achieved by rearranging, de-cluttering and improving the overall appearance of the home.



REDESIGN
Are you considering staying put for a while? Let your home be everything you want it to be. Stunning room makeovers without the high cost of an interior designer. View actual transformation. Too much, or poorly arranged furniture can make rooms look small and unwelcoming. Sweet Home Staging & Redsign will transform the drab to fab all on a modest budget.



ACCESSORIZING & PERSONAL SHOPPING
A few "selective" and strategically placed accessories can change the whole look and feeling of a space! Knowing what to shop for, and where to shop for the best selections and prices, can save you an incredible amount of time and money.



SEASONAL DESIGN
Our Seasonal Design services are geared towards businesses that are looking to create a "wow" for their clientele. Also available for Homeowners that are throwing Christmas parties or don't have the time for Christmas setup.