Amy Walsh
professional organizer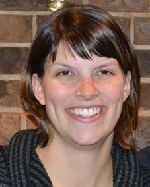 Regina, SK
306-585-2879
alwalsh@sasktel.net
"to simplify is to free ourselves from stress, chaos and the feeling of being overwhelmed …"
I love to organize! As a wife and mother of two girls I've done plenty of it. I've decided to take my passion and turn it into a business that has a direct positive impact on other people's lives.

I recently completed my Professional Organizing Course with QC Design School.

I have always been passionate about interior decorating, organizing and real estate. I currently work in the new home development field and I want to expand my knowledge and experience by completing the Professional Organizing Course. I am currently taking the Home Staging & Interior Redesign Course.
I have experience in both administrative work as well as new home sales. All my past and current positions require me to work in an organized and professional manner.

I have previous experience with home renovations and organizing with my own homes. The work I have done has ranged from simple cosmetic changes such as painting to a complete remodel of my last two homes. My husband does the labour and I did the design, we suprisingly work well together.

I look forward to gaining more experience as a Professional Organizer and welcome new clients!
Services
- Closet Organization
- Solutions for Growning Families
- Boomers & Empty Nesters
- Home Office Solutions
- Moving and Down Size
- Unpacking and Setting Up a New Home



Please email for current service prices.