Tammy Armstrong
home stager , interior redesigner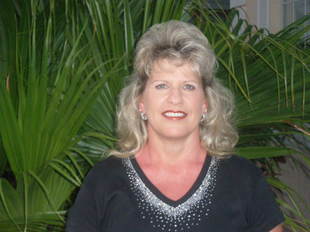 Chambersburg, PA
717-261-0643
tfa17201@hotmail.com

Tammy's Staging and Interior Redesign ,I can take what you have and make the best possible designed interior for your home or I can
Allow me to introduce myself !....I am Tammy Forrester from Chambersburg,Pa. I started my own Hair Salon when I was 18 years old and it has been continually operating and expanding for 26 years .I have run my business and raised my two children up through their teenage years . Now that my children are older and I have more time , I've decided to follow my passion and take a leap of faith into a new business venture. Many times it has been said that to be happy find something you love to do and make it your career so I am now at a place in my life where I think I can get into this exciting new field. I have recently completed my education
I consider myself very fortunate having been raised by hard working parents who owned and operated their own successful business . I learned from the best about honesty and hard work and true Christian values.I was a business owner at 18 years old and my business has continually expanded to 6 employees working to serve the public. I am a registered licensed cosmetologist in the state of Penna. and love my work but , at the same time , my passion has always been interior redesign and I was pleased to just finish my certification with the QC Design School , one of the leading Interior Redesign schools recognized internationally as the best in the business. I learned so much from this school and I feel I can give this business the same level of dedication I have given to my own Hair and Nail Salon for the last 26 years . I am a 'people person' and love helping people who need services I can provide!
Services
Tammy Forrester Interior Staging and Redesign will offer a wide array of services to include :

* Staging new homes for real estate agents and builders .
* Staging existing homes for resale by home owners who want to get the most out of what they have and make the best possible showing appearance.
* Assisting in downsizing by designing your new living space with what I can help you select from what you have now or what I can add to make your new space beautiful and practical .
* Assisting you in decluttering existing space and taking a fresh look at your inetrior .
* Adding, adjusting and coordinating color changes and enhancements to your space .
* Renting furniture and acccesories for staging or presentation purposes.
* Redesign of interiors for businesses .
* Redesigning homes after changing life situations like a new baby ,divorce , children leaving or retirement .
* Giving your interior spaces a new exciting look with minimal expense by changing colors , adding accesories , rearranging or refining .
* No job too small...My only goal is your complete satisfaction and for you to say " oh wow" when you see your new interior spaces !