Danielle Gilbert
home stager, interior redesigner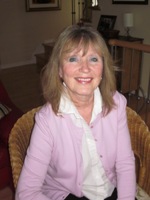 Gatineau, QC
613-298-9108
dghomestager@gmail.com
Re-design, Simplify, Sell.

Mise en valeur de votre maison.
You have the power to sell your house in 30 seconds. Imagine stunning pictures attached to your listing showcasing bright open spaces,neutral colors and clean lines. Now imagine pictures of a house filled with frames of Aunt Betty and the 6 grandkids, toys rolling down the stairs, dirty dishes and unkempt bathroom. Where would you picture yourself living?
Did you know that most potential buyers in today's market do research for their future house through the Internet? They usually take 10 to 30 seconds to get an impression of a listing before moving on to the next one. If you've kept their attention and interest, they may make an appointment to visit your house. The decision to ask for a viewing happens within the first 90 seconds of initially seeing the listing.

9 buyers out of 10 base their decision to request a viewing on emotions. This is what we call the ''WOW'' factor or ''falling in love'' with the house. This play on emotions is the underlying principle of Home Staging. Home Staging will showcase your house by enhancing its best assets and as a result, the sale of your house will be sooner, more efficient and more lucrative. Simply your house will be sold faster and for more money.

Don't hesitate to call me or e-mail me for a consultation. I am looking forward to hearing from you!


Saviez-vous que vous avez le pouvoir de vendre votre maison en 30 secondes. Imaginez que les photos de votre maison listées sur le marché représentent des pièces bien aérées,sans encombrement et de couleur neutre chatoyante. Maintenant, imaginez des photos de maison envahies par des photos de votre vieille tante Betty et des petits-enfants, des jouets roulant dans l'escalier, de la vaisselle sale dans l'évier et une salle de bain à l'envers. Où aimeriez-vous vivre?

Saviez-vous que les acheteurs potentiels d'aujourd'hui font leur recherche d'une nouvelle maison sur l'internet? Ils prennent entre 10 à 30 secondes sur une présentation avant d'aller à la prochaine photo et 90 secondes pour se décider à prendre rendez-vous si ce qu'ils ont vu leur a plu.

9 acheteurs sur 10 prennent leur décision sur une émotion. Ils vous diront qu'ils sont ''tombés en amour'' avec la maison. Le principe d'attirer les acheteurs par l'émotion est fondamental lors de la mise en valeur de votre maison (Home Staging). Le Home Staging mettra en valeur tous les meilleurs atouts de votre propriété afin d'assurer le résultat escompté d'une vente rapide de votre propriété et au meilleur prix du marché.

N'hésitez pas à me communiquer par téléphone ou par courriel pour une consultation.
Services
My Home Staging firm, DANIELLE GILBERT HOMESTAGING, delivers professional home staging consultations. This consist of an on-site evaluation of approximately 2-3 hours and a comprehensive report that includes a room-by-room checklist. It will address issues such as cleanliness, clutter, paint neutralizing, re-arrangement of furniture and lighting placement. Homestaging consultation fees start at $200 + tax.

Further consultation may be desirable to address such issues as:
- Redesigning existing furniture
- Window treatments
- Furniture selection and placement
- Space planning
- Color scheme

Fees for these extra services are based on an hourly rate of $80 +tax.

Ma firme DANIELLE GILBERT HOMESTAGING vous offre des services de consultation pour la mise en valeur de votre maison. Cette consultation inclut une évaluation à votre domicile de 2-3 heures et un rapport détaillé de chaque pièce des travaux à exécuter avant la mise en vente de votre propriété. Celui-ci vous indiquera, s'il y a lieu, les travaux de ménage, de désencombrement, de peinture, d'éclairage et de réaménagement de vos meubles. Les frais de consultation sont de $200. + taxe.

Voici un aperçu de d'autres services qui vous sont offerts :
- l'utilisation de l'ameublement actuel dans d'autres emplacements et fonctions
- l'habillage des fenêtres
- la sélection des meubles et leur placement
- la planification de l'espace
- l'agencement des couleurs

Pour ces services, des frais de 80$ +taxe de l'heure sont appliqués.