Cathy Dietl
professional organizer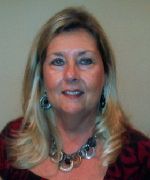 De-Clutter Bug Cape Girardeau, MO
573-450-0923
cathy@de-clutterbug.net
Organizing and de-cluttering lives and spaces
I have seen how disorganization and clutter can affect lives and businesses. I've always had a knack for organizing and decluttering and want to share this skill by rescuing you from your clutter. I would like the opportunity to design systems tailored to fit your needs, your style, and your life no matter if it's just a closet or your entire home.
My name is Cathy Dietl. I was born and raised in Cape Girardeau Missouri. I have been in the Medical field most of my life, fifteen of those as a Business Analyst for a major insurance company. I have always wanted a business of my own. The elimination of my job (outsourced) provided me an opportunity to pursue that dream. After much training and family support I became a Certified Professional Organizer. I am also a member of the National Association of Professional Organizers. (NAPO)
Services
My services include but are not limited to:

Organizing and Decluttering
Sorting and purging items
Finding a home for the items you keep
Devising systems that keep your organized
• Closets
• Bedrooms
• Bathrooms
• Living/Family Rooms
• Play Rooms
• Kitchens & Cabinets
• Basements
• Garages

Relocating Assistance
Let me help you get your house ready to sell
• decluttering
• light packing
• staging your home
• unpacking and organizing once your in your new home
• space planning

Downsizing or combining homes
I can help you decide what items to keep and what items you no longer need

Transitioning from a divorce or loss of a loved one
Bereavement assistance through respectful handling of a loved one's belongings
Testimonials
Never thought anyone could organize my work shop. Cathy helped me determine what I needed, what I didn't and how to organize to find it when I wanted it. My workshop went from an embarrassment to the envy of co-workers and friends. Thank you De-Clutter Bug
Bob- Cape Girardeau, MO
Cathy did a wonderful job decluttering our bookshelf. We used it as a catch-all and now that it's nice and neat, we keep it that way.
Whitney - Jackson, MO